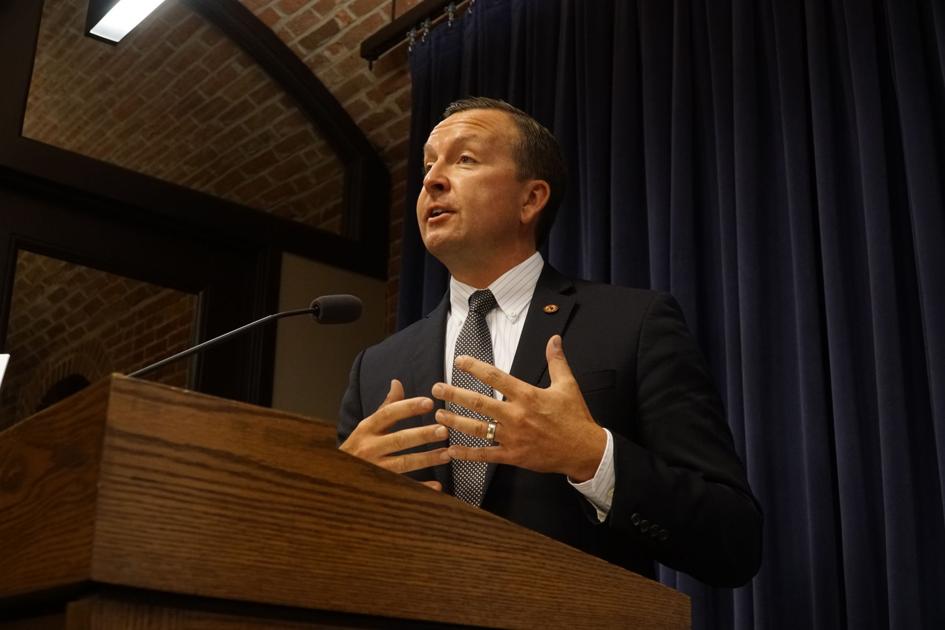 Illinois lawmakers are now one vote away from sending legislation to Gov. J.B. Pritzker's desk that would mandate a minimum $40,000 annual salary for the state's teachers. Opponents say it will result in property tax hikes, particularly in downstate school districts.
Sen. Andy Manar, D-Bunker Hill, ushered Senate Bill 10 out of the Senate last month. House Bill 2078 was amended to match Manar's earlier bill that would require the $40,000 minimum salary by 2023.
The legislation passed along partisan lines Wednesday.
"It would establish a minimum teacher salary in the state beginning in the 2020 school year of just over $32,000 and phase that up over the next four years," Manar said.
Sen. Jason Barickman, R-Bloomington, says the law would likely mean rural districts would have to raise property taxes to pay for the salary increases.
"This prospective change in law could have a detrimental effect on property taxes," he said.
Supporters say the minimum salary for teachers hasn't been updated in state statute for decades. The average teacher salary in Illinois was $65,721 in 2018, according to the Illinois State Board of Education.
Consumer finance website WalletHub ranked Illinois the fourth best state in the nation for teachers overall, and 11th in pay.
The Illinois School Management Alliance, which represents school boards, administrators, business officials and principals, opposed both minimum salary bills.
With 852 total districts, Illinois spends more on public school administrators per student than any other state in the nation and spends $544 per student on administrative, non-teaching costs. That's more than double the national average.
The bill now returns to the House of Representatives for concurrence.
26-Delivered,16-Econ,19-Legal,AllPolGA,AllSN
Politics
via Illinois regional superintendents busy amid teacher shortage | Illinois | watchdog.org http://bit.ly/2HnjoDS
May 30, 2019 at 04:41PM