DOWNTOWN — Six candidates are running for four wards representing Downtown and the West Loop, with two key aldermen running unopposed.
Monday marked the filing deadline for candidates in February's election. The ballots will be finalized over the next several weeks as the Chicago Board of Election Commissioners verifies paperwork and reviews challenges in bid to boot rivals off the ballot.
Here is the list of candidates vying to be on the ballot and a glimpse of what's in their campaign funds.
Click here to see the new ward map effective May 2023.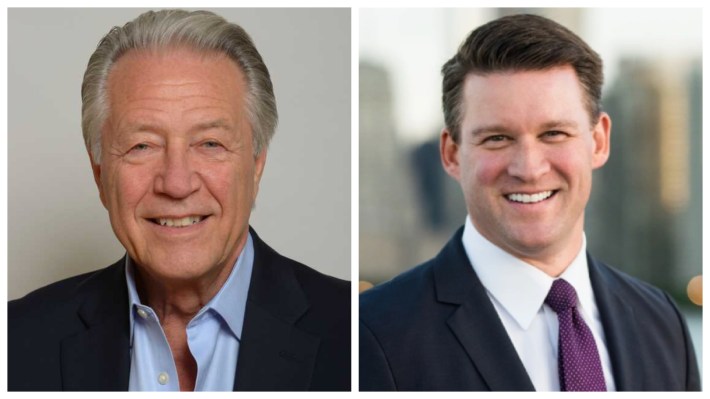 34th Ward: Jim Ascot, Bill Conway
Jim Ascot, a commercial real estate broker, and Bill Conway, a Navy veteran and former prosecutor, filed paperwork to become the first alderperson for the newly formed 34th Ward.
The 34th Ward long was on the Far South Side and is represented by Ald. Carrie Austin, who faces federal indictment charges for bribery. Austin is retiring March 1, citing medical concerns.
The redrawn ward instead encompasses parts of the Loop, West Loop, Greektown and Fulton River District. The territory was created during the city's redistricting process this year to accommodate a population boom Downtown and in the West Loop.
The ward's new boundaries will also take up part of the Loop's LaSalle Street corridor, which is in line for a makeover with Mayor Lori Lightfoot's Revitalizing LaSalle Street plan.
The project includes offering incentives to convert vacant office buildings into apartments and condos. Lightfoot is banking on the incentives creating 1,000 residential units.
Conway made an unsuccessful bid to unseat Cook County State's Attorney Kim Foxx in the 2020 Democratic primary. That campaign was bankrolled in part with $10.5 million in contributions from his father, William Conway, a billionaire co-founder of The Carlyle Group.
Conway also flirted with the idea of running for mayor, telling the Sun-Times' Fran Spielman he was being urged by business and trade groups to do so.
Conway filed nearly 2,000 signatures, according to his campaign. His campaign reported receiving $169,460 in campaign contributions at the end of the most recent quarterly report Sept. 30.
Since then, Conway's collected more than $120,000, according to filings with the Illinois State Board of Elections. Notable donors include high-profile companies Magellan Development Group LLC and Belgravia Group Ltd., and numerous employees from Madison Dearborn Partners and hedge fund Citadel LLC.
Conway has said that his top priorities include public safety, "thoughtful development, traffic and public transportation" and a new high school for the ward. He's also been seen at numerous community meetings and has been hosting meet-and-greets in various constituents homes.
Ascot immigrated to the U.S. from Greece when he was nine years old and is currently the President and CEO of Ascot Realty Group, located Downtown. In 2006 and 2010 he unsuccessfully ran for congress to represent Illinois' 7th Congressional District.
Ascot's top priorities include "eliminating homelessness, reducing crime, improving our quality of life and efficient government services," according to his campaign website.
Ascot loaned himself $12,000 in September, raised $11,700 in the third quarter and reported having $17,370 in the bank. Since then, he has raised an additional $10,200. Ascot's most prominent donations include Athena Restaurant along with well-known developers Robert Judelson and Thomas Meador.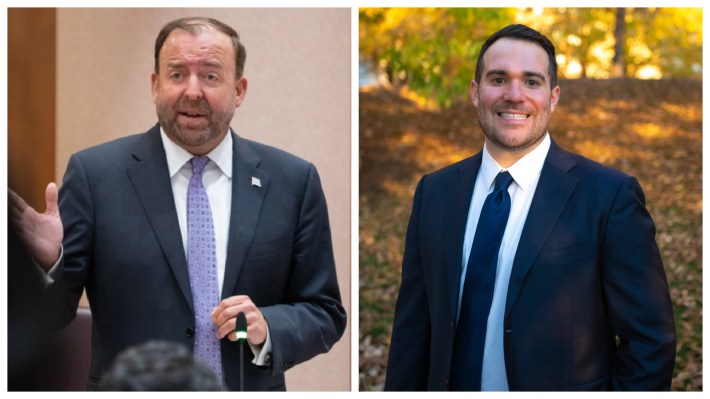 42nd Ward: Ald. Brendan Reilly, Chris Cleary
For the first time since Ald. Brendan Reilly (42nd) was elected in 2007, he will face a challenger to his seat.
Chris Cleary, a former vice president at BMO Harris and recent founder of an e-commerce company, is vying to be on the ballot. Cleary said his top issues include addressing violent crime, creating incentives to hire more police officers and raising private funds for increased ward services.
It will be an uphill battle for Cleary as he faces one of the aldermen with the deepest pockets.
Reilly reported having $778,694 in the bank at the end of the third quarter, with contributions totaling over $32,000 during that time.
Cleary loaned himself $50,000 in November and has received $15,000 in contributions. But those contributions have received backlash, as they come from three companies with ties to Carmen Rossi, a notable hospitality business owner, according to Crain's.
Rossi and Reilly have been known to disagree on the alderman's attempts to crack down on his clubs in River North.
But Cleary said other business leaders have "cut him checks" and he will soon report his additional contributions.
"There's a lot of people who are on board and who are … committed to the vision and the goal here," Cleary said Monday.
A top issue for residents is likely to be related to the incoming temporary Bally's casino site slated for the Medinah Temple in River North and the permanent casino site in River West.
Reilly has been hard on city officials as the plans move forward, calling for more detailed traffic studies and working with the River North Residents Association to communicate residents concerns.
But Cleary, who does not support thea casino, thinks Reilly should have "made more allies" in City Council to strike down the Bally's casino.
27th Ward: Ald. Walter Burnett
For the first time since 2007, longtime Ald. Walter Burnett (27th) will not face a challenger in his reelection bid.
First elected to City Council in 1995, Burnett was overwhelmingly reelected as 27th Ward alderman in 2019, 2015 and 2011. 
The new boundaries of the 27th ward, which go into effect in May, include much of the West Loop, Cabrini Green, Goose Island, River West, Fulton Market and parts of Humboldt Park and Garfield Park.
Burnett is playing an integral part in the development of the Bally's Casino in River West as the alderman of the site. He's been adamant about working with casino executives and the Mayor's Office to secure community benefits as part of being the home ward for the casino.
Recently, Burnett's also advocated for more patrols and public safety resources for the West Loop, as residents have expressed concern over armed robberies in the Fulton Market area.
Burnett has recently come under fire for $300,000 missing in campaign money, a Sun-Times investigation revealed. The money is part of investments made from his campaign contributions that have "disappeared" from his campaign finance reports, the paper reported.
Burnett most recently reported having $733,806 in bank, adding $7,178 in contributions.
2nd Ward: Ald. Brian Hopkins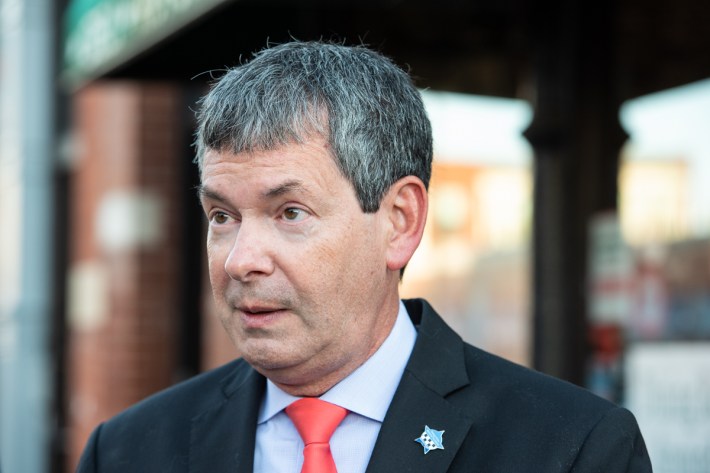 Ald. Brian Hopkins (2nd) also will run unopposed for his third term as no other candidates filed paperwork to challenge him.
Hopkins was first elected to City Council in 2015 after beating out a crowded field and winning the runoff. He ran unopposed in 2019.
The redrawn 2nd ward will include parts of Downtown, including Streeterville and the Gold Coast. It also covers areas of Old Town and the Near North Side.
Hopkins has been vocal in requesting more police in his neighborhoods, including asking the city to invest in more crime-fighting technology such as license plate readers and street cameras.
Like Reilly, Hopkins has vociferously opposed the incoming Bally's casino.
Hopkins has been a consistent Lightfoot critic and even flirted with the idea of running against her but ultimately decided against it.
At the end of the third quarter, Hopkins reported having $265,042 in the bank, adding $16,675 in additional contributions.
Listen to "It's All Good: A Block Club Chicago Podcast":
Chi,Feeds,News,Region: Chicago,City: Chicago
via Block Club Chicago https://ift.tt/P6ky0MN
November 29, 2022 at 08:39AM