A periodic update about the 2022 campaign for public office.
Notices about public campaign appearances in the Sauk Valley should be sent to news@saukvalley.com. The news and notes will run periodically during the election season.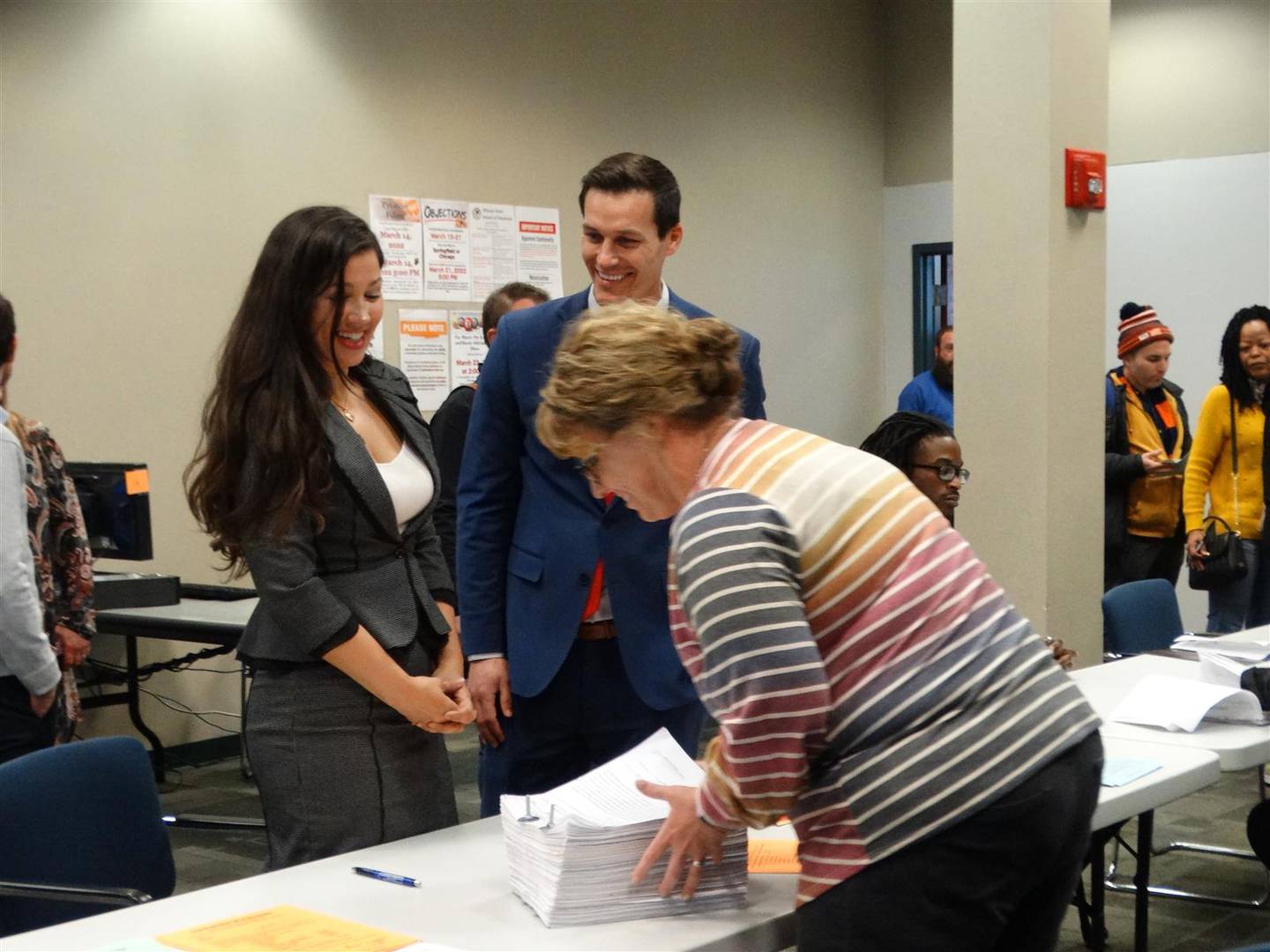 Objections
Two candidates in state level races of interest to Sauk Valley voters are subject to pending objections.
Usually, these objections involve challenging the signatures of registered voters on a candidate's filing petition. But other elements of a candidate's paperwork can also be scrutinized, such as their declared residence.
One objection was filed against Patrice McDermand of Lake Bluff, who wants to be on the ballot in the Republican primary for state treasurer.
Dixon's Tom Demmer is the other candidate in that race.
The pending objection was filed by Garrick H. Phelps of Coal City.
Phelps has filed objections to six candidates in the June 28 primary. All six, like McDermand, are aligned with We Are the People Illinois — a group that has called for investigations into unfounded claims of voter fraud in the 2020 elections.
The five other candidates facing objections filed by Phelps are Michelle Turney for secretary of state, Maryann Mahlen for U.S. Senator, Michael Kinney for comptroller, Emily Johnson for lieutenant governor and Brett Mahlen for governor.
Three candidates in the crowded field for the vacant 17th Congressional District seat face objections. Again, all are coming from the same sources.
Jane Austin of Rockford and Anita Skarr of Loves Park have filed objections to the candidacies of Democrats Jacqueline McGowan of Palos Hills, Marsha Williams of Channahon and Linda McNeely of Rockford.
The Illinois State Board of elections will have its next board meeting 10:30 a.m. Tuesday. The board is expected to assign investigators to evaluate the merits of the objections.
The meeting of the board is public and can be viewed on Zoom. The link can be accessed at tinyurl.com/bdhxm7dj. The meeting ID is 899 9264 7865 and the passcode is 414612.
Ballot order
On Wednesday, the Illinois State Board of Elections conducted a lottery to determine ballot positions for the June 28 primary.
The lottery is used to sort the first four candidates that filed on 8 a.m. of the first day and for those who filed by mail, all seeking the top spot on the ballot, and those who filed in the last hour on the last day to get the bottom spot.
Candidates are put in alphabetical order by last name for the respective office and assigned a lottery ball number based on that order. The balls were drawn in a process shown in a live video feed.
Here is the ballot order for key races involving Sauk Valley candidates:
State treasurer, Republican primary: Tom Demmer, Patrice McDermand.
Congress, 16th District, Republican primary: Darin LaHood, Walt Peters, JoAnne Guillemette, Michael Rebresh.
Congress, 17th District, Republican primary: Charles "Charlie" William Helmich Jr., Esther Joy King.
Congress, 17th District, Democratic primary: Angie Normoyle, Eric Sorensen, Litesa Wallace, Linda McNeely, Marsha Williams, Jacqueline McGowan, Jonathan Klarer Logemann.
State Senate, 37th District, Republican primary: Brett S. Nicklaus, Win Stoller.
Statehouse, 74th District, Republican primary: Liandro "Li" Arellano Jr., Bradley J. Fritts.
Statehouse, 89th District, Republican primary: Tony M. McCombie, Victoria Onorato.
Statehouse, 90th District, Republican primary: John M. Cabello, Mark W. Szula
Appearances
None announced. Send to news@saukvalley.com.
via Shaw Local
March 27, 2022 at 08:48AM