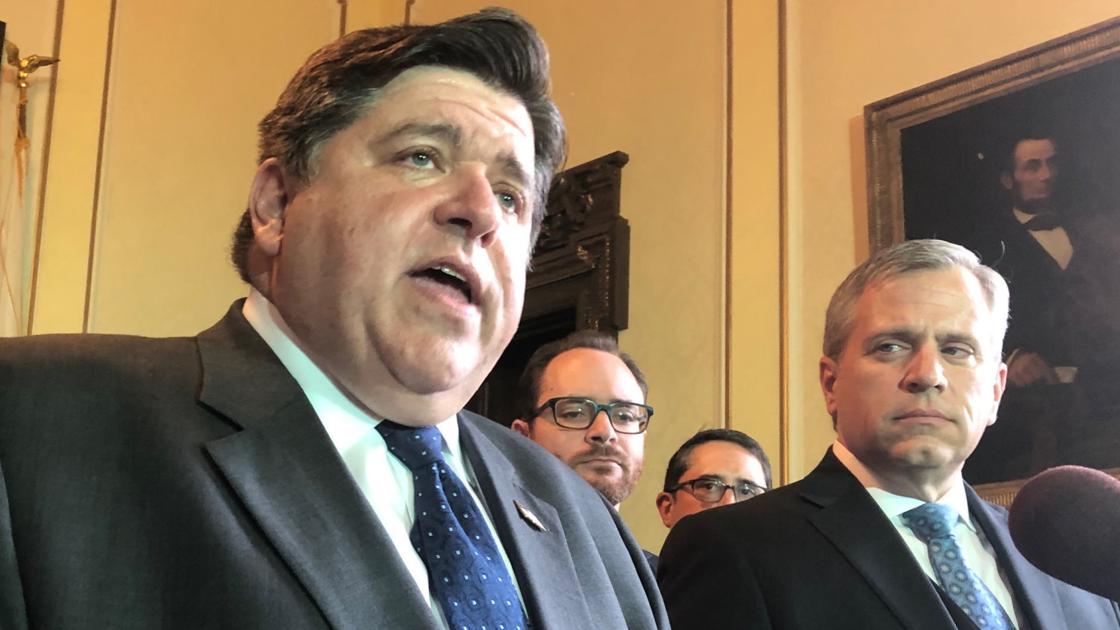 The decision about whether to kill Illinois' flat tax and replace it with one that allows lawmakers to levy higher rates based on income levels belongs with the people to whom those tax dollars and the state government they fund belong. Monday's final legislative approval gives graduated income tax proponents 18 months to convince Illinois voters worn out by government dysfunction to trust lawmakers with this new and broader taxing authority.
On Memorial Day, Illinois House Democrats joined super-majority Senate Democrats in agreeing to put the constitutional amendment on the ballot. Vehement and ongoing GOP opposition and that 73-44 party-line vote suggest, however, that the change will be a hard sell for voters who must pay those new rates. Much harder, in fact than Democrats and a rookie governor who made the fair tax a centerpiece of his November campaign may think.
It won't help if the full House or a House task force that will be charged with finding persuasive conditional tax relief fail to back even the Senate-passed bill that would have killed the state estate tax and provided minor, limited property tax relief.
With or without that tax relief, Illinoisans must brace for a lengthy, expensive, raucous and divisive campaign.
Meanwhile, Pritzker's Democratic legislative allies are far from completing the entire job set for them by the Democratic governor they worked  to elect. At this writing, Democrats still must approve by midnight Friday the rest of the bills Pritzker has said are essential to the success of his comprehensive plan to turn around Illinois. Each of them would have faced long odds in any legislative session, and some may prove impossible even in a historic session marked by unprecedented Democratic comity.
Some Democrats already appeared to be hedging their bets Monday regarding passage of other items on Pritzker legislative wish list, including legalizing and taxing recreational cannabis and sports betting, a massive infrastructure plan, and a balanced spending plan for the fiscal year that begins July 1.
Continue reading your article with a digital subscription.
Thanks for being a subscriber.
Sorry, your subscription does not include this content.
Please call 800-660-2472 to upgrade your subscription.
If those things are to become law, they must be approved by midnight May 31, or sponsors will need a three-fifths super-majority of lawmakers to say yes to get them to Pritzker's desk.
The biggest hangups on cannabis legalization appeared to revolve around the extent of records expungement for past offenders and funding for programs important for communities that will be adversely impacted by legalized marijuana. At this writing, a bill hadn't yet been introduced, but appeared to be close to completion.
As for a state sports book, despite the governor's efforts to get lawmaker to consider sports betting in isolation, the bill is growing into a broader gambling expansion that includes more state casinos. Sponsoring Rep. Bob Rita, D-Blue Island, said he expects to have legislation ready for a vote by week's end. Just how far the final version of that bill will expand other forms of gambling remains to be seen.
Meanwhile, opposition reportedly is growing for a capital development bill both parties have said they want, as wrangling continues over how to pay for it and what projects should be included in it. The longer it takes to put together such legislation, the more likely it will be that lawmakers could vote on a bill or bills they won't even have time to read to meet Friday's midnight deadline for approval this year.
The odds of that happening are anyone's guess. After all, this is Springfield, where anything can happen, and usually does, in the final days of a session.
26-Delivered,22-Talk,19-Legal,24-ILGA,010-Inoreader Saves,AllPolGA
via Dispatch-Argus-QCOnline
May 29, 2019 at 06:42AM