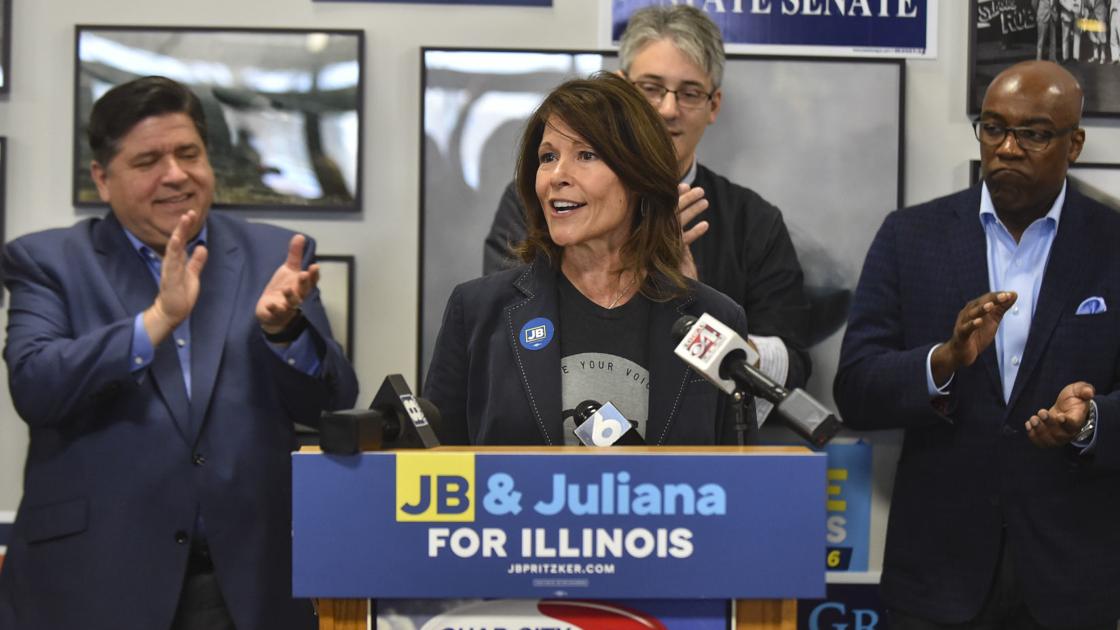 WASHINGTON D.C. — U.S. Rep. Cheri Bustos, D-Moline, has announced her bid for chair of the Democratic Congressional Campaign Committee.
In a "Dear Colleague" letter released late Friday, Bustos said she has "the right experience and skillset to deliver real results for the Caucus in this role."
In her pursuit of committee chair, Bustos dropped her bid for assistant Democratic leader — the fourth highest post in the House of Representatives — which she announced Oct. 1.
Bustos said she is stepping aside for U.S. Rep. Ben Ray Lujan, D-NM, who is current chair of the Democratic Congressional Campaign Committee. Lujan announced his bid Wednesday for assistant Democratic leader.
Citing Lujan's role in delivering a Democratic majority in the House following Tuesday night's elections, Bustos said, "I am withdrawing from that race because I believe Chairman Lujan deserves a higher-level seat at the leadership table.
"For the last four years, Chairman Lujan has worked relentlessly to deliver the majority. On Tuesday, all of that work paid off when he helped deliver our new Democratic majority."
Bustos was elected two years ago as co-chair of the Democratic Policy and Communications Committee, making her the only Midwesterner in a leadership role in the House. Her election as chair of the DCCC will allow the Midwest to retain its seat at the leadership table, bringing diversity, too, she said.
Bustos said her success as a fundraiser makes her a top pick to be chair of the Democratic Congressional Campaign Committee.
"To succeed, the next DCCC Chair must demonstrate three qualities: possessing a deep understanding of what it takes to win and hold tough districts; being an effective communicator; and having a proven ability to fund raise."
For the 2018 election cycle, Bustos served as chair of the Heartland Engagement Committee at the DCCC. Bustos said she raised $4.5 million, and raised another $3 million for the DCCC, which helped finance more than 100 candidates and members of Congress.
"I exceeded all of the financial goals set for me by the DCCC," Bustos said in a release. "I spent countless hours recruiting, mentoring, fundraising and traveling to support candidates across 12 states — 15 of whom helped deliver our majority on Tuesday.
"We won the House by working together; that's exactly how we'll protect it. That's why I have a vision for operating the DCCC as an inclusive organization. By working with the entire Caucus to develop best practices and by establishing a collaborative environment to shore up our incoming and most vulnerable members, we'll achieve success once again in 2020."
Bustos won re-election to a fourth term Tuesday night, easily defeating Republican opponent Bill Fawell, of Galena, by winning nearly 62 percent of the vote.
00-Pol RT,19-Legal,26-Delivered
Feeds,News,Northern
via qconline.com – RSS Results in news/local/govt-and-politics of type article https://ift.tt/2t79iie
November 10, 2018 at 03:31PM