Illinois State Treasurer Rep at Livingston County Health Department for Special Flu Clinic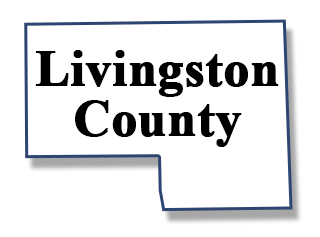 PONTIAC – A representative from the Illinois State Treasurer's office will be at the Livingston County Health Department for a special flu clinic on Wednesday, October 17th, from 7:00am – 1:00pm to help individuals identify any unclaimed property. Come get your flu shot and see if you have any unclaimed property in State of Illinois!
Walk-in flu clinics are held at the Livingston County Health Department – 310 E Torrance Ave, Pontiac – Monday through Friday, 8:00am – 4:00pm. No co-pay will be charged to people presenting their insurance cards (Medicare, Medicaid, and most private/employee health insurance plans). State employees and retirees need to present their employee I.D. cards. Reasonable accommodations will be made for adults with no form of health insurance
The CDC recommends everyone 6 months of age and older get the flu vaccine. People at highest risk of serious flu-related complications include: young children; pregnant women; people with chronic health conditions like asthma, diabetes, or heart, lung and kidney disease; people with weakened immune systems; and people 65 years and older. People at high risk for serious flu-related complications should make getting vaccinated a priority. Vaccination is also important for anyone who has close contact with a person at high risk for complications, or a child younger than 6 months of age.
For more information about the seasonal flu vaccine or clinics being conducted by the Livingston County Public Health Department, call 815-844-7174 or go to the website or Facebook page.
00-Pol RT,15-Health,26-Delivered,19-Legal
Region: Northern,Feeds,News,Region: La Salle
via WSPL https://ift.tt/2Jv81bQ
October 2, 2018 at 07:21PM