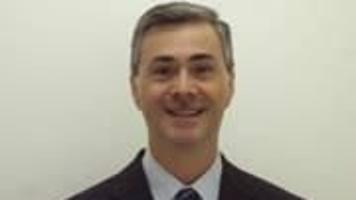 NORMAL — The head of a tax policy think tank says neither uncontrolled spending nor pension benefits are the root cause of Illinois' budget problems and structural deficit.
Martire traced the problem back to a plan approved under then-Gov. Jim Edgar that called for paying down the state's unfunded pension liability by 2045, starting with small payments that ballooned in later years.
Martire called the plan "the most egregious ever" example of "kicking the can down the road," with an ever-increasing amount of tax dollars going to pay off debt.
Instead, Martire advocates a plan to essentially refinance the state's current pension debt, partially through borrowing, and paying it back in equal payments year to year, rather than with the ballooning payments called for in the current plan.
While elected officials often cite "waste, fraud and abuse" when talking about budget problems, Martire said that even if you could eliminate all of that, it would only save about 1 percent of the budget.
"Waste, fraud and abuse is an immaterial part of the budget," he said. "We should get rid of it, but we shouldn't let it be a red herring" that excuses officials from addressing more serious problems in the budget.
To do that, the state should include consumer services in its sales tax base, tax some retirement income and replace the current flat income tax rate with a graduated rate, he said.
Neighboring states already tax consumer services, said Martire, prompting him to ask, "Have you seen busloads of people from Iowa and Wisconsin coming to Illinois for haircuts?"
Martire drew a few laughs from the room when he asked how many thought the General Assembly actually approved a balanced budget.
He called its inclusion as revenue "an annual tradition in the budget" that he is certain will be in next year's budget as well.
Contact Lenore Sobota at (309) 820-3240. Follow her on Twitter: @Pg_Sobota
010-Inoreader Saves,00-Pol RT,16-Econ,26-Delivered,E Rob
via pantagraph.com
September 21, 2018 at 09:49AM