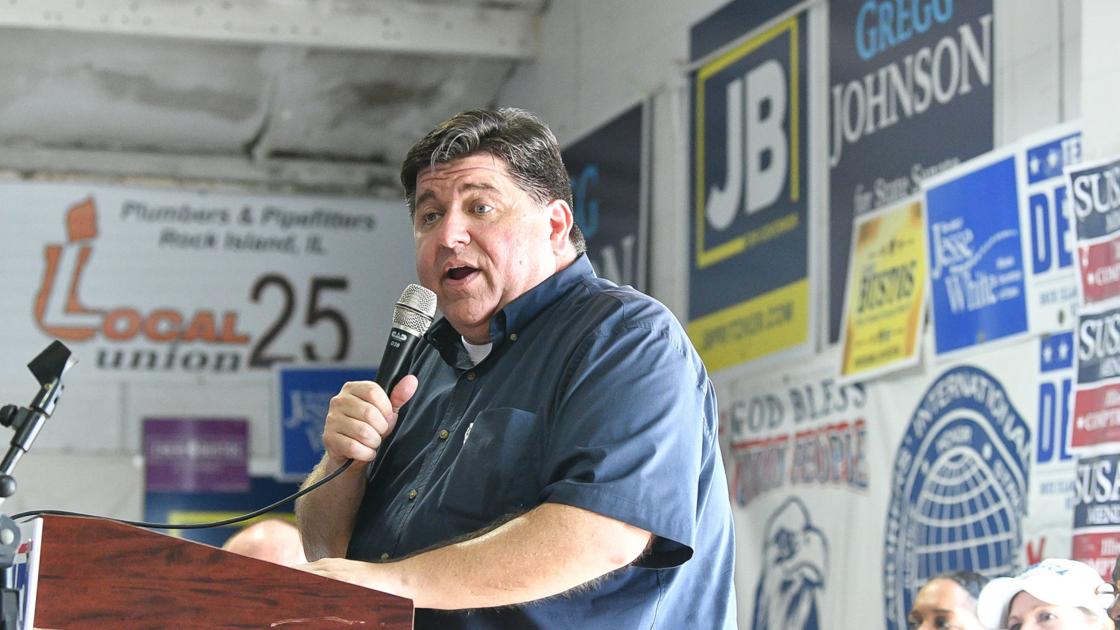 EAST MOLINE — Democratic gubernatorial candidate J.B. Pritzker is hitting back at remarks made recently by Gov. Bruce Rauner on the campaign trail and through TV ads in which Rauner said Illinois will experience "higher taxes, more corruption and fewer jobs" if Pritzker is elected.
Speaking Monday at the Rock Island County Democrats' annual "Salute to Labor" picnic, Pritzker said Rauner has been "an utter and complete failure, and now he's lying. I put out a plan that will lower most people's income taxes and lower property taxes, which is one of the biggest scourges we've got in the state. And it will help us pay for schools."
Pritzker is pushing for a progressive income tax that would require wealthier Illinois residents to pay a higher tax rate than middle- and low-income residents.
In June, the Illinois House voted 61-52 to endorse a non-binding resolution supporting a graduated income tax. A constitutional amendment would be needed to replace the state's current flat tax.
Pritzker said the U.S. government and most states already had a progressive income tax.
"I want us to have the best, most fair tax system we can have," Pritzker said.
As a businessman and entrepreneur, Pritzker said he has created more jobs than Rauner ever has as a businessman in the private sector.
"(Rauner) fired people in order to make money in his businesses," Pritzker said. "I've created more than 7,000 jobs and hundreds of companies. I've created thousands of other jobs in my own private business."
Pritzker is known for founding 1871, a tech startup and small-business incubator, in 2012. Named for the year of the Chicago fire, he said it symbolizes the rebuilding and transformation of the city.
"I believe in standing up for job creation and for workers," Pritzker said. "I believe Bruce Rauner has been an utter disaster for working families across the state of Illinois. That's why he's going to lose in November."