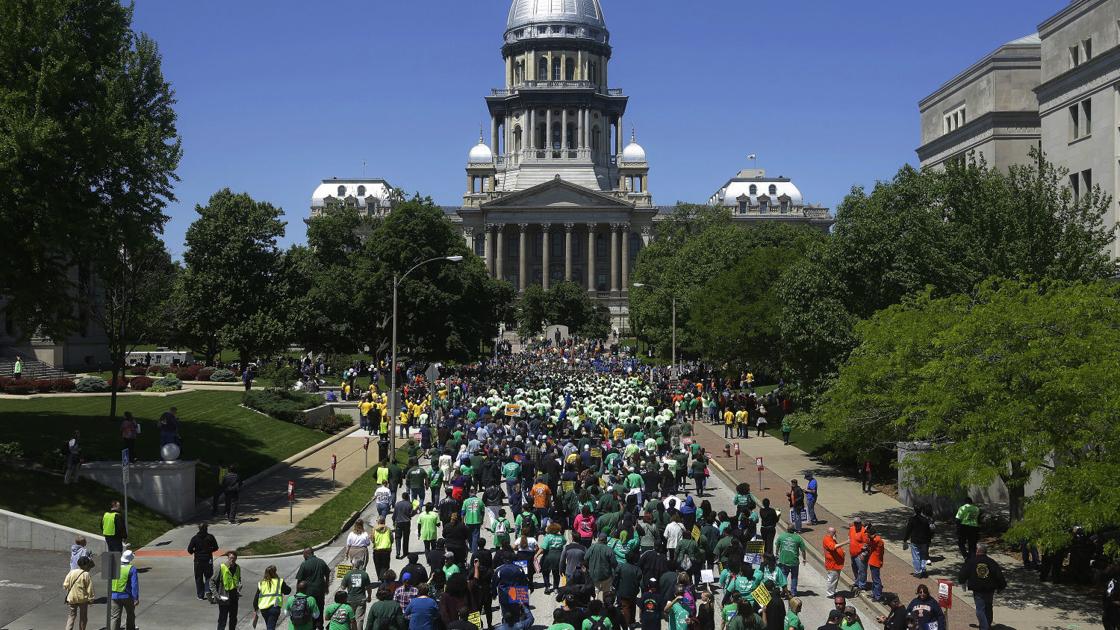 In the face of unprecedented attacks on our rights and protections, working people in Illinois and across the country are fighting back by joining unions, getting politically activated and refusing to stand on the sidelines.
While corporations and dark-money financed front groups like the Illinois Policy Institute continue to pull levers behind the scenes, pushing for even wider wealth disparity, working families and their unions are not sitting idly by.
And we're not wasting any time this Labor Day as working people will be out at the parades and picnics getting more and more people involved in our Labor 2018 movement to create prosperity for all.
"I'm sticking with my Union and I vote" is our rallying cry in Illinois as we will hold our elected officials accountable for their actions.
Firing Gov. Bruce Rauner tops the list of priorities. Though Rauner said little about his anti-worker plans during campaign season in 2014, he set a course of destruction for union members and working families immediately after taking office. His plans included wage-slashing Right To Work, repealing wage laws for construction workers and defunding vital services and higher education in Illinois. He even tried to use the budget as leverage to get his anti-worker ideas through the General Assembly. All the while, the bills piled up and a billion dollars in late fees were assessed on taxpayers because he wouldn't negotiate.
His plans for a return to a time of unchecked corporate interests stepping on the necks of working families end this November. With more than 1.5 million voters from union households, we are talking to each other, our neighbors, friends and co-workers about the importance of this election.
Subscribe to Breaking News
Get breaking stories sent to you as they develop
Our elected officials from local offices to Springfield and Washington DC need a dose of reality. The economy isn't just a Wall Street ticker on TV or a report from a credit ratings agency. The economy that matters most is a weekly paycheck, making the mortgage payment and putting food on the table.
If the economy doesn't work for everyone, it doesn't work.
Michael T. Carrigan is president of the Illinois AFL-CIO.
010-Inoreader Saves,00-Pol RT,16-Econ,22-Talk,19-Legal,26-Delivered
via Herald-Review.com
September 2, 2018 at 07:42AM