On Tuesday a federal jury convicted three ex-lobbyists and the former CEO of Commonwealth Edison related to a bribery scheme that also implicated longtime Illinois House Speaker Michael Madigan, whose own trial is scheduled for next summer.
As noted this week, the verdict won't affect the government entanglements of for-profit utilities, which creates the opportunity to buy and sell the influence essential to the government's prosecution. While I'm disappointed the elected officials Shaw Media contacted for their trial reaction focused specifically on Statehouse ethics, it's only fair to note there's ample potential for bribery in many aspects of private and public business.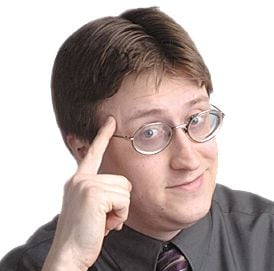 Scott T. Holland
It can be a difficult position for someone who advocates for ethical behavior while also maintaining there are some services government simply must provide, or at least regulate. Consider the scandals that tarnished the careers of two recent governors. One involved taking bribes to issue licenses to unqualified truck drivers, another conceded holding up state funding for a children's hospital.
That's a gross oversimplification of the complex histories of Republican Gov. George Ryan and Democratic Gov. Rod Blagojevich, but it raises a simple truth: the more power the government has, the greater the potential for people to push to get what they want.
The solutions then surpass ideas like House Bill 2964, which would place term limits on General Assembly leadership positions. Rep. Bradley Fritts, R-Dixon, lamented his bill's stagnancy. It is true Madigan amassed unparalleled power by remaining speaker for so long, but ComEd wanted its flawed bills passed regardless of who was in charge.
That any business has or needs contract lobbyists approaches the root issue. Defense lawyers tried arguing their clients' conduct was basic politics, and although that failed it wasn't a bad strategy because there is ample gray area.
Banning lobbying isn't practical – lawmakers will always have power through legislation and public money – and attempts at regulating that field or enhancing transparency haven't been dispositive. It'd be nice to argue there should be complete disclosure of the financial dealings of anyone involved with taxpayer dollars, but are we really going to audit every firefighter's grocery bills?
That corruption persists isn't a reason to stop trying, but solving a systemic, generational challenge requires big swings. Perhaps that means rewriting the state constitution to change how bills move through each chamber. Maybe it's barring any elected official or their family members from certain internships or scholarships. No one wants to pay legislators more, but private employment offers many possible avenues for corruption.
We could spend decades closing loopholes and always be a step behind. Reformers can and should use this verdict as motivation, but they must be sincere about the limits of individual efforts.
• Scott T. Holland writes about state government issues for Shaw Media. Follow him on Twitter @sth749. He can be reached at sholland@shawmedia.com.
Media Feeds All
via Shaw Media Local https://ift.tt/Xqoe7An
May 6, 2023 at 05:06AM