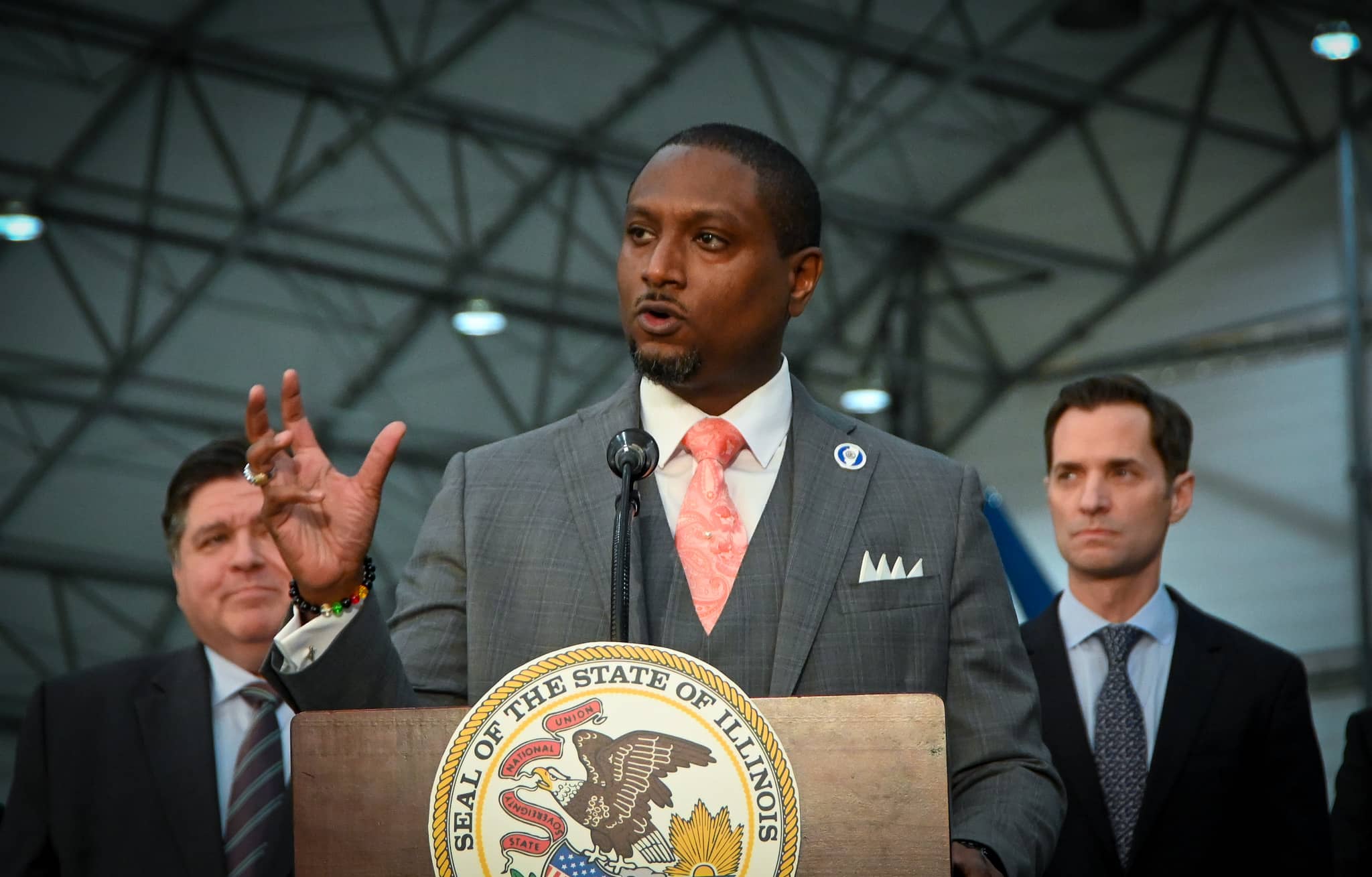 ROCKFORD — A bill sponsored by state Rep. Maurice West that requires the experience and history of Native Americans to be taught in certain public school courses passed the state House on Thursday night.
The legislation was approved 75-32 with one member voting present. State Rep. Dave Vella, D-Loves Park, voted in favor of the bill. State Rep. Joe Sosnowski, R-Rockford, voted against it, and state Rep. John Cabello, R-Machesney Park, did not cast a vote.
"You cannot truly understand our state or our country without learning about the experience of Native Americans," West said in a news release. "We must preserve the history of Native Americans in Illinois, and it is absolutely critical for our young people to understand the Native American experience as they grow into the next leaders of our state."
The legislation creates the Native American Curriculum Task Force, which will help shape what local school boards adopt in their lessons, West said.
"I am proud to have worked with several leaders in Illinois' Native American community to craft this legislation, and I appreciate the engagement of the Illinois State Board of Education on this important issue," he said.
The legislation states that the unit of instruction on the Holocaust and genocides shall include instruction on Native American genocide in North America. It also states that starting in the 2024-25 school year every public elementary and high school shall include a unit of instruction on Native American history within the Midwest.
The bill also states that U.S. history courses should include the study of the contributions of Native Americans and teaching about Native Americans' sovereignty and self-determination.
"This is a win-win-win for Illinois," Andrew Johnson, executive director of the Native American Chamber of Commerce of Illinois, said in a news release. "The students will enhance their knowledge of Native Americans, educators will be empowered with resources to present our contributions both past and present, and the current American Indian population will be recognized."
The bill now heads to the state Senate for consideration.
---
This article is by Kevin Haas. Email him at khaas@rockrivercurrent.com or follow him on Twitter at @KevinMHaas .
Ino Saves New
via rk2's favorite articles on Inoreader https://ift.tt/MqPbk40
March 26, 2023 at 08:43AM