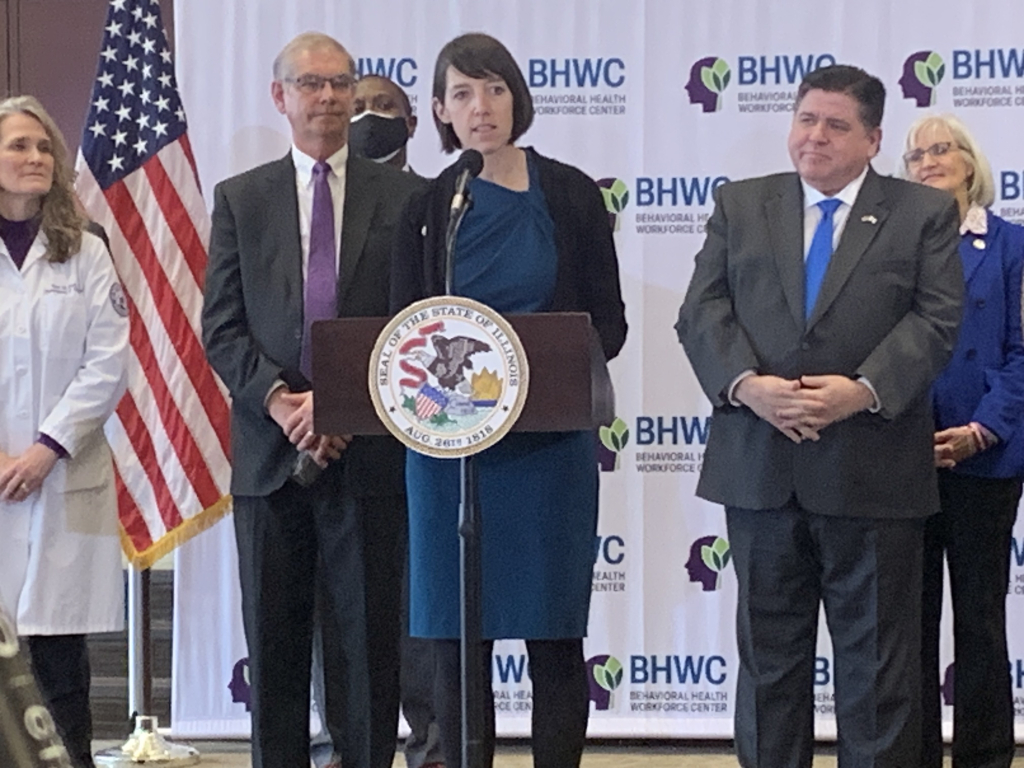 By Dave Dahl
SPRINGFIELD – A rising awareness that behavioral health has less of a stigma means treatment professionals are in demand. And there's a shortage.
Enter the Behavioral Health Workforce Center, unveiled Wednesday. The center will be headquartered at Southern Illinois University School of Medicine in Springfield.
"We cannot understate the work that has been done to reduce stigma," said State Rep. Lindsey LaPointe (D-Chicago), who says a career in social work and related fields has given her a close-up look at the crisis. She describes the workforce shortage as "our raging problem."
The center's CEO is Dr. Kari Wolf, chairwoman of the school's Department of Psychiatry. "Local staffing levels were already critically low in both rural and small urban communities," she said at the event. "And the pandemic only made matters worse."
Dave Dahl can be reached at news@wjbc.com.
Region: Bloomington,Feeds,News,City: Bloomington,Region: Central
via WJBC AM 1230 https://www.wjbc.com
March 9, 2023 at 12:35PM