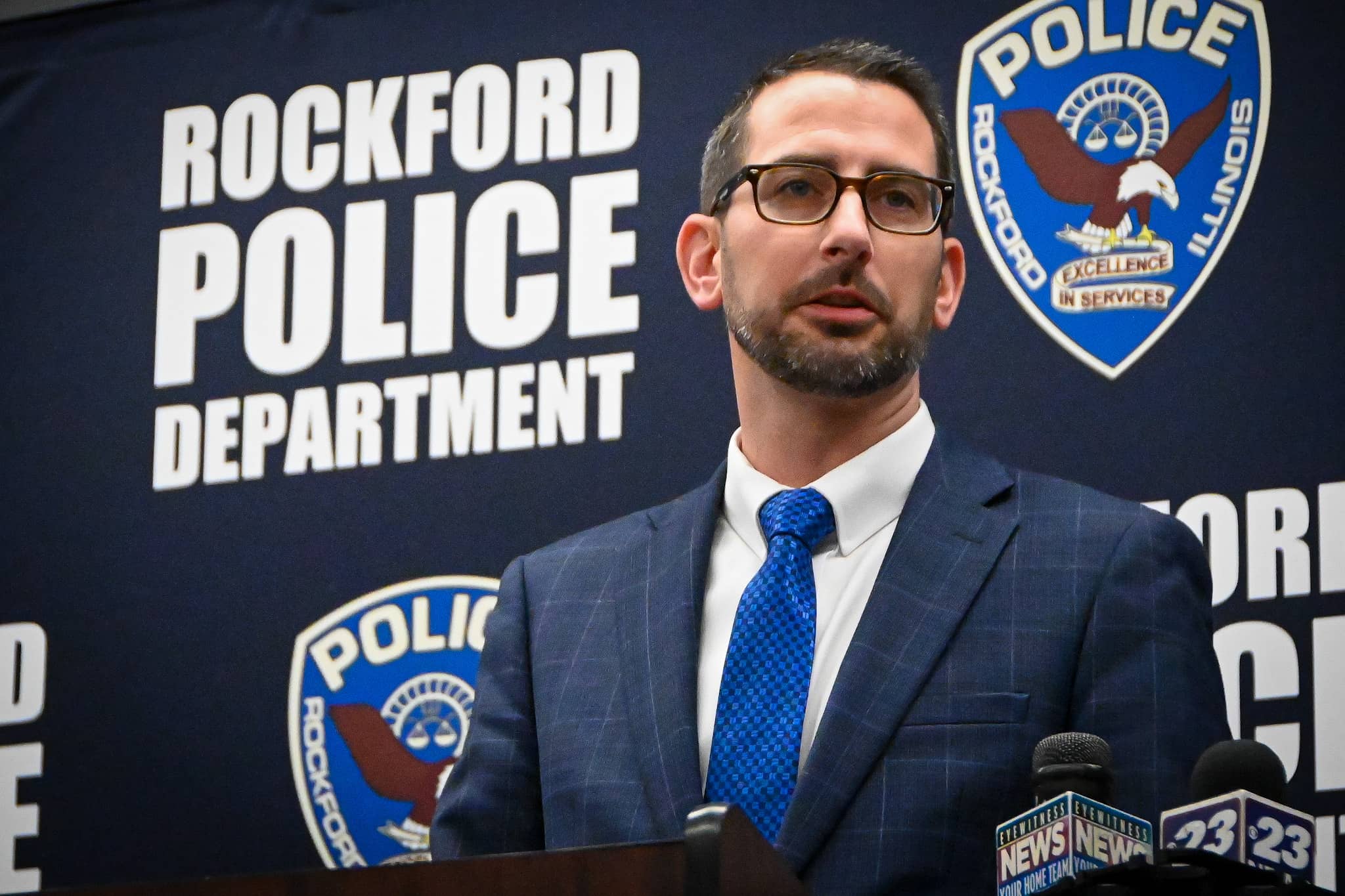 ---
At a glance | mayor's 5 ways to help fight crime
Mentor youth
Volunteer
Share tips with police
Register surveillance cameras
Fund programs with tangible outcomes
---
ROCKFORD — A string of four killings in five days shook the city last week.
The first happened Jan. 11 at Pinnon's Meats, a popular meat market and butcher shop at 2324 N. Court St. on the city's north end. The fatal shooting claimed the life of 63-year-old employee Peggy Anderson, and a search continues for William Jones, the 40-year-old man charged with the crime.
Then, on Sunday, three people were killed and two others were injured during an exchange of gunfire at an apartment on 23rd St. The shooting claimed the lives of Zayveon Johnson, 18, and Vasshawn Reeves, 29, both from Rockford, and a 17-year-old from Dallas, Texas whose name has not been released by authorities.
One person, Jaylon Jackson, a 19-year-old man who was also shot, has been arrested. The investigation is continuing.
On Tuesday, the trio of Police Chief Carla Redd, Winnebago County State's Attorney J. Hanley and Mayor Tom McNamara called a news conference to discuss the latest in the investigation and law enforcement's response to the surge in violence.
"We believe that interrupting this cycle of violence is a must," McNamara said. "It just makes us double down on the efforts that we're doing to stop the cycle of violence that has literally plagued our community for more than three decades."
McNamara often talks about the city's efforts to disrupt a cycle of violence, ranging from the city's Family Peace Center for survivors of domestic violence and sexual abuse to increasing the city's authorized police force to more than 300 officers and bolstering technology for police such as license-plate readers and gun-detection systems. There are also a range of youth programs, workforce development initiatives and mental health interventions the mayor commonly touts.
On Tuesday, he shared every day options residents can do to help the city's efforts to curtail crime.
Today we break down the suggestions he gave. Here they are:
Mentor youth
"If you know a young person in our community that may be heading down the wrong path, stop and help and mentor that young person," McNamara said. "We know that that mentor can be the No. 1 reason that they become stable and resilient in our community."
Volunteer
"If you have spare time on your hands, consider volunteering at a local school or at the Rockford Reads program," he said.
Not sure where to volunteer? You can visit the United Way of Rock River Valley's We Volunteer site to find opportunities. Or you could use a website such as VolunteerMatch to search or ways to help.
Share tips with police
"If you have information about crime, as the chief said, and we know so many do: Please, share that information," McNamara said. "You can share it with the Rockford Police Department. You can share it anonymously."
The police department launched a Tip 411 app for Android and iPhone in April that allows you to leave anonymous tips that could help solve crime. You can also text the keyword RPDTIP (space) and your tip to 847411.
"Just think for a second, if you have that information: Think if it was your mother, think if it was your brother, your cousin, your aunt, your father, your children," McNamara said. "Wouldn't you want everyone to do every single thing that they could to help bring that person to justice? I know I sure as hell would."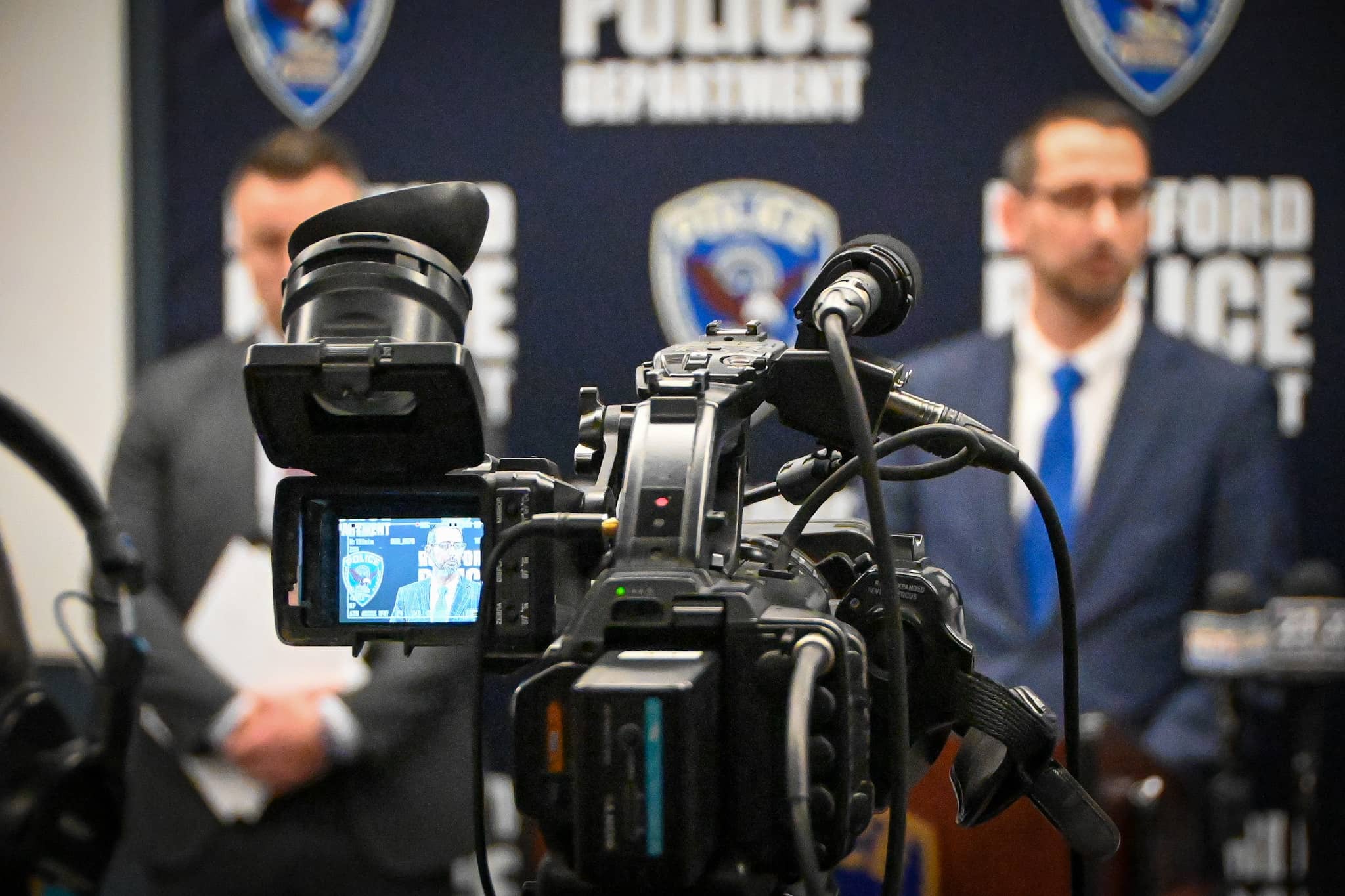 Register surveillance cameras
You can register your private surveillance camera on the Community Camera Network, McNamara said. Police use that network to know if private surveillance cameras such as Ring video doorbells may have captured evidence they can use to help solve crime.
"In today's world, many businesses and homeowners use surveillance cameras. Hundreds of police departments across the country have crafted community camera programs as a way to better understand how crimes occurred, identify suspects, and even apprehend suspects," the city says on its Community Camera Network page on its website. "When the community comes together to keep additional eyes on crime, our city becomes a less appealing place to commit those crimes."
After registering, your home or business will be included on a map that only the Rockford Police Department can access, according to the city. It says any information you provide is for official use only and remains confidential.
Fund programs with tangible outcomes
The last part of McNamara's message was directed at state, county and municipal agencies, as well as nonprofit organizations that work to improve the city.
He said they all need to "figure out a way that we can do our job better.
"If you are funding programs and they don't have tangible outcomes, stop funding them," he said. "Start funding programs that have tangible outcomes that help reduce the violence that's taking place in our city.
"That includes us at the city of Rockford. We all have to do better to stop the violence that is occurring."
---
This article is by Kevin Haas. Email him at khaas@rockrivercurrent.com or follow him on Twitter at @KevinMHaas 
Media Feeds All
via Rock River Current https://ift.tt/wBo3GtF
January 20, 2023 at 06:01AM