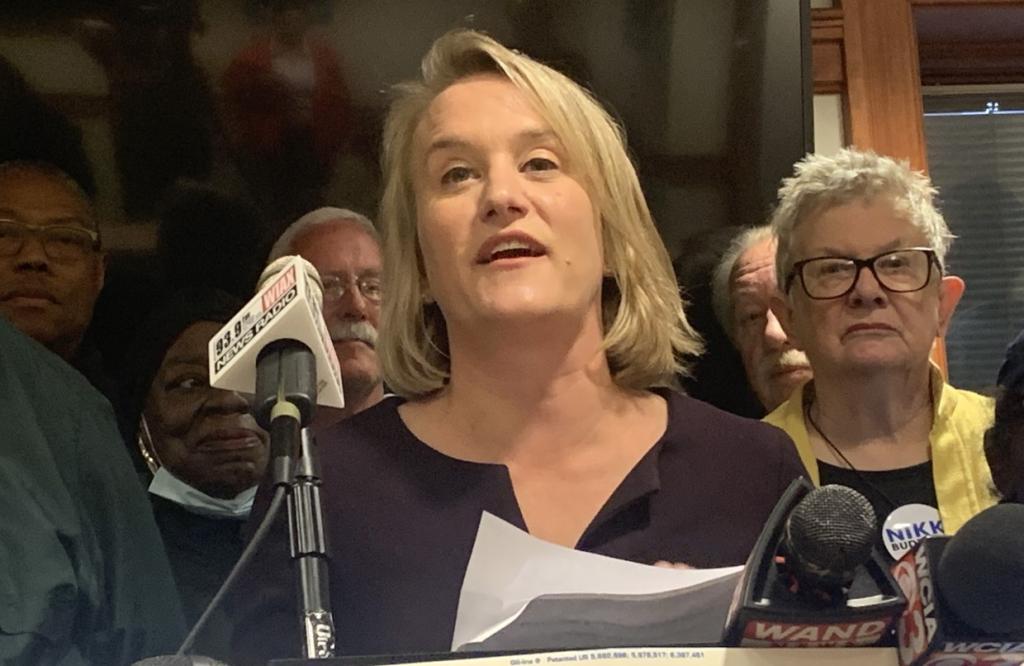 By Dave Dahl
SPRINGFIELD – You can now call her Congresswoman Nikki Budzinski. The Democrat is Springfield's newest member of Congress.
She is hoping to be assigned to the House Agriculture Committee.
"I think the Farm Bill is going to be negotiated in another year," said Budzinski shortly before being sworn in Tuesday. "Congresswoman Mary Miller (R-Oakland) is on the Agriculture Committee. I sat down with Congresswoman Miller, and I sat down with Congressman (Mike) Bost (R-Murphysboro) and (outgoing U.S. Rep. Rodney Davis (R-Taylorville), and also, because this district also touches the south side of St. Louis, Congresswoman Cori Bush (D-Mo.)"
Budzinski is a freshman in an open seat, and covering the district would put many miles on one's car. But the Champaign-Springfield-East St. Louis geography does not intimidate her, saying she visited all counties in the district both on the primary Election Day and in November.
Dave Dahl can be reached at News@WJBC.com.
Ino Saves New
via rk2's favorite articles on Inoreader https://ift.tt/W5f2uR0
January 3, 2023 at 05:36PM