CHICAGO (CBS) — Two children were accidentally shot over the New Year's weekend – 9-year-old Jarvis Watts was killed in what family said was an accidental shooting inside a house in the South Side's Brainerd neighborhood, while a 10-year-old boy as also shot in the face in Back of the Yards.
As CBS 2 Investigator Megan Hickey reported Monday, this happened as two different laws impacting guns storage just went into effect in Illinois.
One of the laws requires the state to develop a public awareness campaign on how to safely store your gun. Lurie Children's Hospital and the Illinois Department of Public Health are leading the charge – because they don't want to see any more children accidentally ending up in the crosshairs.
Chicago Police hasn't confirmed the details of the shooting that Jarvis' life in a house in the 9400 block of South Wallace Street.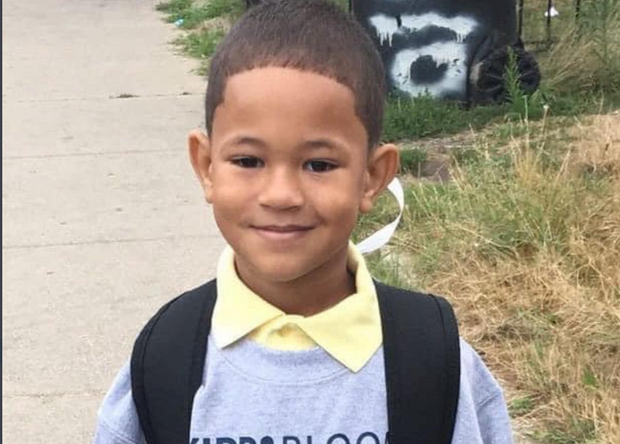 "Please, I'm urging any and everyone – get these guns out of your home," community activist Andrew Holmes said at the scene Sunday. "Get them out of your homes."
But police are confirming that the 10-year-old boy shot in the face Saturday night in the attic of a home near 48th and Ada streets was related to an unsecured gun. A 14-year-old boy was charged with unlawfully possessing that gun.
Fortunately, the 10-year-old survived.
"The victims are more than just the person that's shot by the gun," said Illinois state Rep. Kathleen Willis (D-Northlake).
These incidents represent exactly the scenario that lawmakers like Rep. Willis have been working to prevent. Finally, after several years of trying, they passed legislation that went into effect on Sunday, Jan. 1.
A statewide awareness campaign is now required by law.
"The whole program is going to be held in the Department of Public Health, because we wanted it not to be political," said Willis. "We wanted it to be recognized as a universal health issue."
Willis says the three-year pilot program will aim to show gun owners how to safely store their guns — unloaded, locked, and separate from ammunition.
They are also hoping to distribute gun locks in communities.
All that is paired with a separate law that also went into effect on Sunday.
"The worst situation we can see is what we're seeing, which is our youth dying because of firearms," said Illinois state Sen. Ram Villivalam (D-Chicago).
Sen. Villivalam was a sponsor of that second bill. It requires safe gun storage be added to the safety education lessons taught in Illinois schools.
"We have responsible gun owners," Villivalam said. "It's also acknowledging that we do not want to be in a situation where there is a firearm available to someone that is not trained and may not understand."
Both lawmakers said the events of this weekend underscore the timeliness of both of these news laws. Rep. Willis is hoping we will start seeing commercials and social media campaigns on safe gun storage in the next few months. 
News,Region: Chicago,City: Chicago
via Local News – CBS Chicago https://ift.tt/8Pb2ocU
January 2, 2023 at 04:58PM