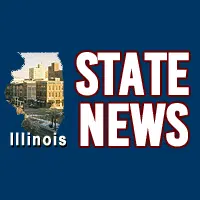 Springfield, IL-(Vandalia Radio)- The state is getting a few new designations in 2023.
Among the new laws taking effect in January include naming Dolostone as the Official State Rock of Illinois and choosing the Eastern Milksnake as the Official State Snake.
State Senator Dale Fowler sponsored a bill back in the spring, saying the name came from a very old belief the snakes could milk cows.
Additionally, the Official State Theater will now be the "Theater in the Park" at Lincoln's New Salem Historic Site and August 1st is dedicated as Sweet Corn Appreciation Day in Illinois.
Media Feeds All
via d226 https://ift.tt/9aFopPv
December 30, 2022 at 10:32AM