CHICAGO — Advocacy groups say the city has not deployed enough resources to protect unhoused people facing potentially deadly winter weather.
Temperatures plunged 20-30 degrees in just two or three hours Thursday as a severe winter storm hit Chicago.
For people outside, the temperatures could feel as cold as 40 below zero and put them at risk for frostbite and hypothermia, meteorologists have warned.
Top city officials held several public briefings ahead of the storm and say their systems are ready to handle "extreme winter weather conditions."
The Chicago Department of Family & Support Services has activated six warming centers around the city — with five of them open 9 a.m-5 p.m. and the Garfield Community Service Center open 24 hours to connect residents with emergency shelter, city spokesperson Joseph Dutra said. They are listed here.
The city has also reached out to non-profit shelters and offered to cover costs for them to stay open 24 hours, Dutra said.
People can connect to their nearest warm place — which could also be a city senior center, Park District field house (hours here), police station or public library — by calling 311, Dutra said. The city will arrange transportation for those who request it, Dutra said.
In the lead-up to the storm, city outreach workers visited encampments and provided people with warm clothes, food and water, Dutra said.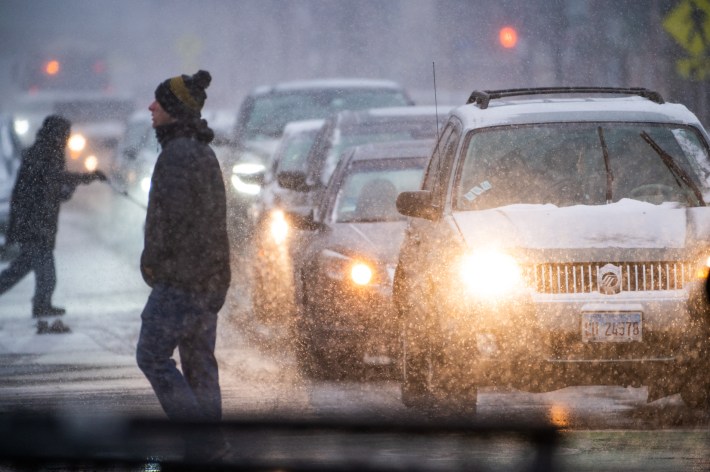 Doug Schenkelberg, executive director of the Chicago Coalition for the Homeless, said the city takes extreme cold conditions seriously and "generally responds appropriately to these crises."
But emergency responses are avoidable, Schenkelberg said.
"There shouldn't be people out on the street to begin with," Schenkelberg said. "We spend time a lot of time dissecting how the city responds to extreme weather, but we're not doing the work and long-term investments to keep people out of homelessness. We shouldn't need massive networks of warming centers."
Schenkelberg and other groups working with unhoused populations said the city should consider giving people hotel rooms, which new Los Angeles Mayor Karen Bass did recently as that city faces a massive homelessness crisis.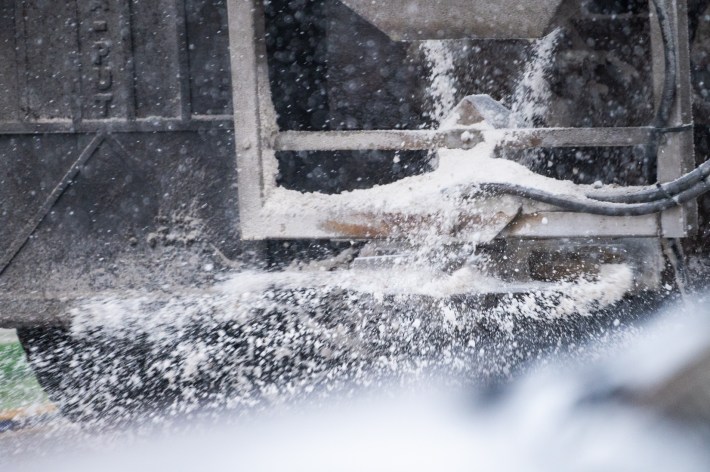 Andy Robledo, who has been building winterproof tents for unhoused people, has sent his team to encampments across the city to provide heaters and propane, despite Mark L. Sanders II, commissioner of the Department of Family & Support Services, advising against it at a Thursday morning news conference.
Sanders II said propane poses too much of a risk for explosion, but Robledo said it's "one of the only options to keep people warm."
On Wednesday, an unhoused man at an orange tent encampment at Clinton Street and Lake Streets was using a makeshift tent and warming himself with a candle, which started a fire that displaced four people from neighboring tents, Robledo said.
"These are the lengths people are going to right now to prepare for the cold: making blanket shelters and using candles," Robledo said. "This is a public safety problem that's created when there's a weather crisis and people are not being moved into reliable housing immediately."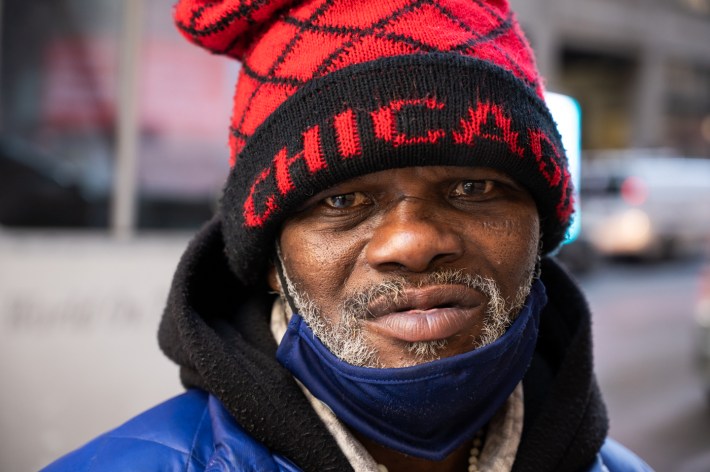 Rachael Perrotta with the People's Response Network said the city should find a way to keep all six of its warming centers open 24 hours — and deploy CTA buses as warming shelters, too. Schenkelberg suggested putting buses near encampments, like the city did during a polar vortex in 2019.
"So people can stay warm while not being forced to leave," Schenkelberg said. "These are the places where their things and their communities are. It's where they feel safe in the face of not-great options."
Robledo said many of the people he helps have braved the worst of too many Chicago winters.
"It feels too much like just another day," he said.
Listen to "It's All Good: A Block Club Chicago Podcast":
Chi,Feeds,News,Region: Chicago,City: Chicago
via Block Club Chicago https://ift.tt/19YWkIL
December 22, 2022 at 05:14PM