SOUTH SHORE — A longtime South Side alderperson will retire from City Council next year, and a long list of candidates are vying to replace her.
Ald. Leslie Hairston has served as 5th Ward alderperson since 1999, when she beat out former Ald. Barbara Holt in a runoff.
Hairston won reelection in 2019 by just 179 votes after a long, dramatic campaign that culminated in her first runoff as an incumbent. She announced in August she would not seek reelection in 2023.
The 5th Ward — which includes parts of Hyde Park, Woodlawn and South Shore — is a hotbed of economic and political attention as the future Obama Presidential Center is built within the ward in Jackson Park.
The election is Feb. 28. If no one candidate receives at least 50 percent of the vote, the top two finishers will go to a runoff April 4.
Here's a look at the aldermanic hopefuls.
Wallace E. Goode Jr.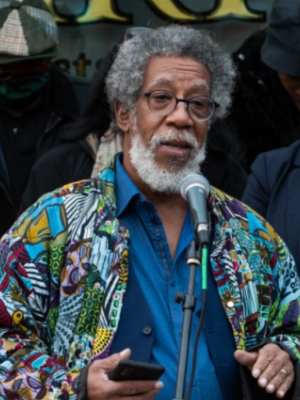 Wallace E. Goode Jr., a Hyde Park resident who led the neighborhood's chamber of commerce for more than a decade, was the first to announce his bid for Hairston's seat.
Goode named violence, education, mental health, housing and road conditions among the pressing issues in the ward community, the Hyde Park Herald reported in July.
Goode intends to serve only one term as alderperson if elected, according to the Herald. He stepped down June 30 from the Hyde Park chamber after nearly doubling its membership totals during his time as executive director.
Gabriel Piemonte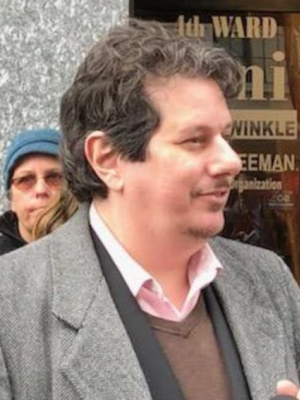 Gabriel Piemonte, a Woodlawn resident, journalist and community organizer, is running again to represent the 5th Ward after placing third in 2019.
Piemonte was second to announce his bid for the seat, doing so days after Hairston revealed she'd step down in 2023. He'll center issues such as public safety, reparations, housing and community land ownership during his campaign, he said at the time.
Piemonte previously wrote and edited for the Hyde Park Herald. He also co-founded a coalition to preserve Woodlawn's Shrine of Christ the King after a devastating 2015 fire, and co-founded the South Side Community Federal Credit Union.
"To the extent that you can make a difference as an individual, that's something i endeavor to do," Piemonte said.
Adrienne Irmer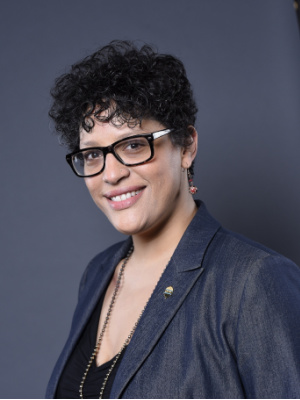 Adrienne Irmer, a South Shore resident of 19 years, joined the 5th Ward race in September.
Irmer's priorities if elected include streamlining ward services, pushing banks to finance business owners seeking to open on corridors like 71st Street and creating more affordable units in transit-oriented developments, according to the Hyde Park Herald.
The Hyde Park native is a public policy administrator at the Illinois Institute of Technology and an appointed commissioner of Special Service Area No. 42 in South Shore.
Irmer has received an endorsement from former Sen. Carol Moseley Braun, the first Black woman elected to the Senate.
Martina "Tina" Hone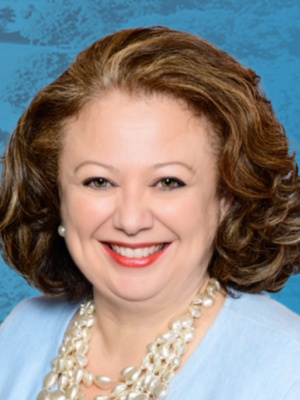 Martina Hone was the city's chief engagement officer under Mayor Lori Lightfoot from 2020 until September, when she stepped down to run for the 5th Ward seat.
Hone will advocate for policies that transition renters into homeownership and encourage economic growth on 71st Street, she said. She's also proposed creating a city-funded Halloween festival for kids at the South Shore Cultural Center or Gary Comer Youth Center.
A Hyde Park native and University of Chicago graduate, Hone moved back to Chicago in 2016 after working in Washington, D.C., on policies including No Child Left Behind and the Affordable Care Act, according to her campaign website.
"I bring something different to this race, and that's decades of public service experience at the highest levels of government," Hone said in a statement.
Kris Levy
Kris Levy, a South Shore resident, is running on a platform that highlights public safety, economic development, education and mental health care.
Levy proposes cracking down on businesses that don't "do their part to prevent criminals from setting up shop outside their establishments," according to his campaign website. He also wants to attract "large companies" to the ward to boost employment.
Levy supports the Obama Presidential Center's construction but told the Hyde Park Herald the Obama Foundation's community input process has been "lukewarm," as the foundation has prioritized input from those who will give "the answers that [foundation officials] want," he said.
Joshua Gray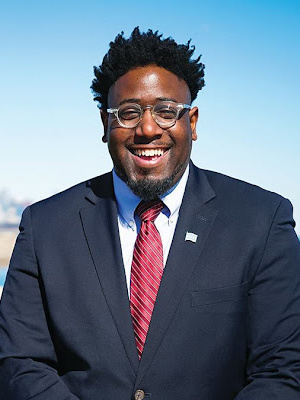 Joshua Gray is a political consultant, entrepreneur and former educator. Public safety is the ward's most pressing issue, and he would push for improved community relations and accountability within the Police Department if elected, he told the Hyde Park Herald.
The Woodlawn resident ran in the 2018 Democratic primary for 3rd District Cook County commissioner, placing fourth out of seven candidates with about 10 percent of the vote. He lives in Woodlawn.
Gray managed Amara Enyia's 2019 mayoral campaign. Gray, Enyia and three others were found liable in October for not paying campaign workers, according to the Herald.
Dialika "Dee" Perkins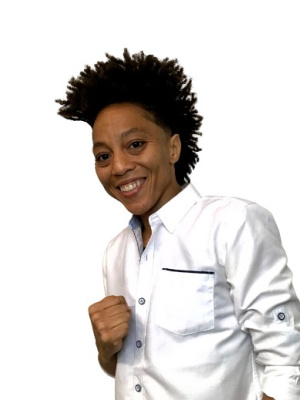 A South Shore resident, Dialika Perkins would focus on supporting resident-owned businesses — particularly along 71st Street, according to her campaign website.
Perkins' platform advocates for a "closer, safer 5th Ward" through community-building efforts and increased access to technology. She would also push for additional care for older people, protections against rent and tax increases and a carbon footprint reduction, she said.
Perkins is a professional boxer and a Loyola University Chicago graduate who has worked in tax auditing and publishing.
Robert Palmer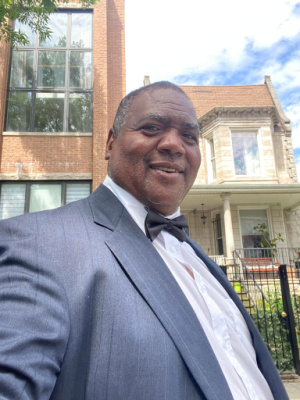 Robert Palmer is running for City Council a few months after making a bid to replace Rep. Bobby Rush in Congress. He placed 11th out of 17 candidates in June's Democratic House primary, with just more than 1 percent of the vote.
During his House campaign, Palmer advocated for addressing crime by providing more economic and educational opportunities for youth. He also voiced support for reparations to Black Americans, saying, "It's long overdue."
Palmer is a Greater Grand Crossing resident and a high school teacher with real estate and coaching experience.
Jocelyn Hare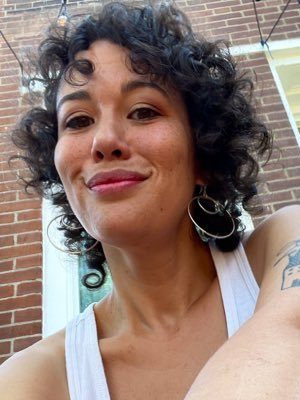 Jocelyn Hare is a Hyde Park resident and a policy lab director at the University of Chicago, from which she graduated with a master's in public policy.
As a fellow in former Gary, Indiana, Mayor Karen Wilson-Freeman's office, she led a redevelopment effort and data survey of Gary's vacant properties, according to the Reader.
Hare placed fourth out of six candidates in the 2015 5th Ward election, receiving about 7 percent of the vote.
Renita Q. Ward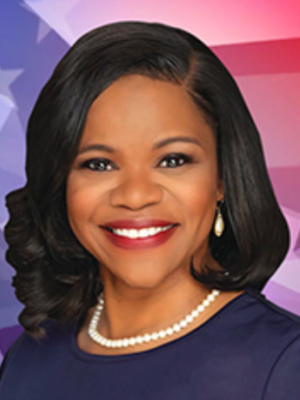 A Hyde Park resident, Renita Ward's campaign platform centers economic development, jobs and education.
Ward is a practicing attorney who clerked for Judge Leroy K. Martin Jr. as Martin presided over the county's criminal court system, according to her campaign website.
She's also an associate minister and a graduate of the University of Chicago and DePaul University.
Desmon C. Yancy
Desmon Yancy, a South Shore resident, is a labor and community organizer. He works as the director of community organizing for the Inter-City Muslim Action Network.
Yancy organized with the Grassroots Association for Police Accountability, which for years pushed to create a civilian board to oversee the Police Department. Civilian oversight of the police was approved in July 2021 in a compromise between Mayor Lori Lightfoot and grassroots organizers.
Marlene Fisher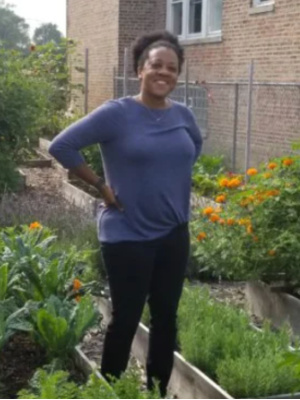 Marlene Fisher is a senior administrator at the University of Chicago, according to her LinkedIn profile. Her campaign's website and Facebook page are inactive.
Fisher operated a garden in Greater Grand Crossing to beautify the neighborhood, grow herbs and vegetables and provide a habitat for bees and insects.
Listen to "It's All Good: A Block Club Chicago Podcast":
Chi,Feeds,News,Region: Chicago,City: Chicago
via Block Club Chicago https://ift.tt/jTZVgQR
December 8, 2022 at 09:09AM