A judge will decide next week whether a Joliet Township trustee with a felony record can stay on the board.
Judge John Anderson heard final arguments on Friday from John Partelow, attorney for Joliet Township Trustee Karl Ferrell, and Scott Pyles, a prosecutor for Will County State's Attorney James Glasgow.
Pyles is seeking to kick Ferrell off the township board because his past drug and weapon possession convictions make him ineligible for office. Partelow is fighting to have his client stay on the board, at least until Gov. JB Pritzker grants him a pardon or a restoration of rights that could allow Ferrell to continue on as trustee.
Anderson told both parties that he plans to issue a written ruling early next week.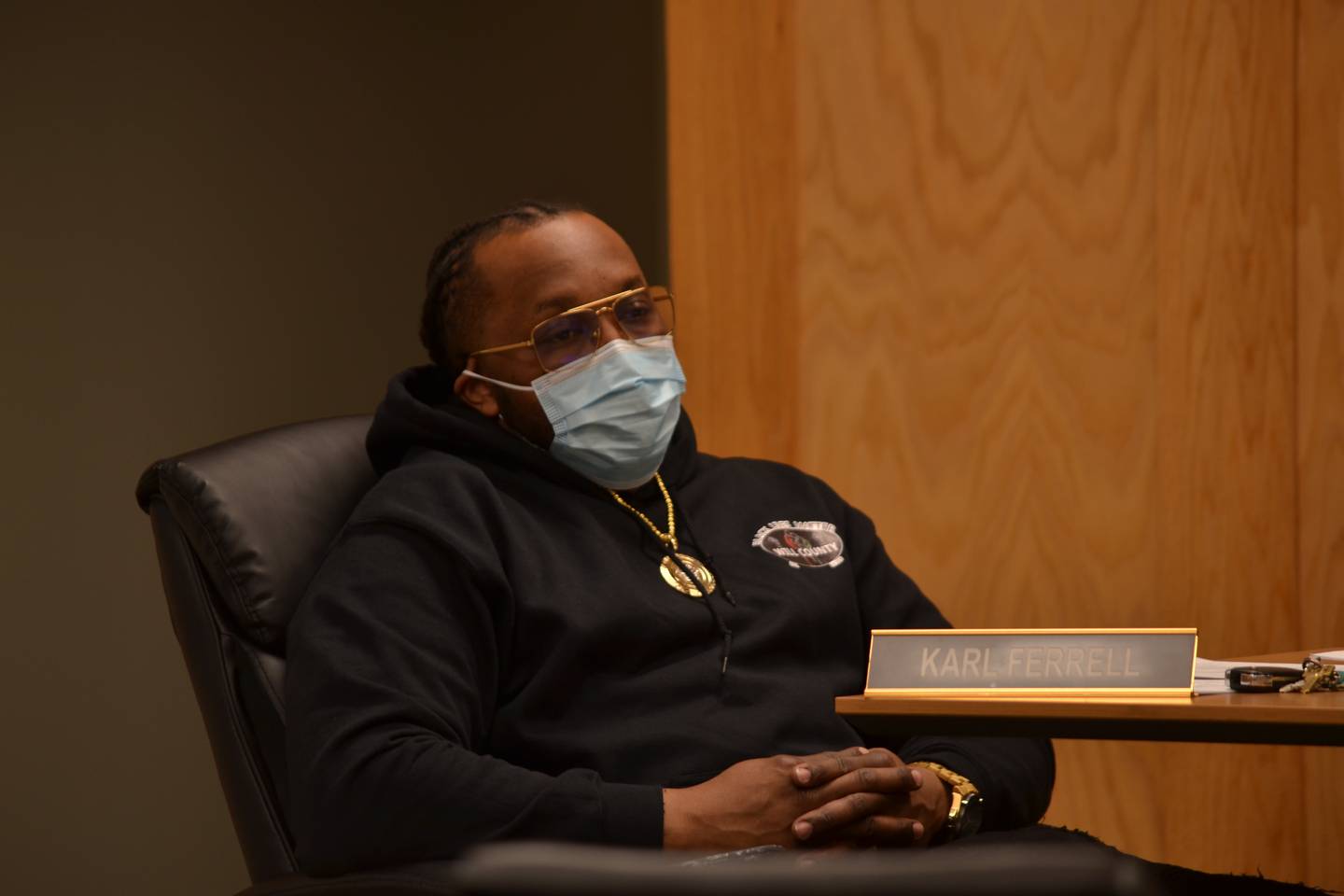 Both parties reiterated many of the same arguments they've made in filings since the case began on March 9. On that day, Pyles filed what's known as a quo warranto complaint that begins the litigation necessary to remove an elected official from office.
Partelow said Pyles' complaint should be barred under the legal doctrine known as laches, which requires timely filing of litigation without prejudice to defendants.
Partelow said Ferrell ran for office, won his office in April 2021 and stayed in office without objection until December 2021, when the state's attorney's office contacted the township about Ferrell.
"He was doing his job diligently all the way up to the point when the state's attorney started waving his flag," Partelow said.
Partelow also requested keeping the state's case suspended until Ferrell's petition seeking either a pardon or a restoration of rights from Pritzker. He said there would be a hearing on Ferrell's petition scheduled on July 12 before the Illinois Prisoner Review Board.
Partelow said if Pritzker granted his client his petition, it would render the state's complaint moot.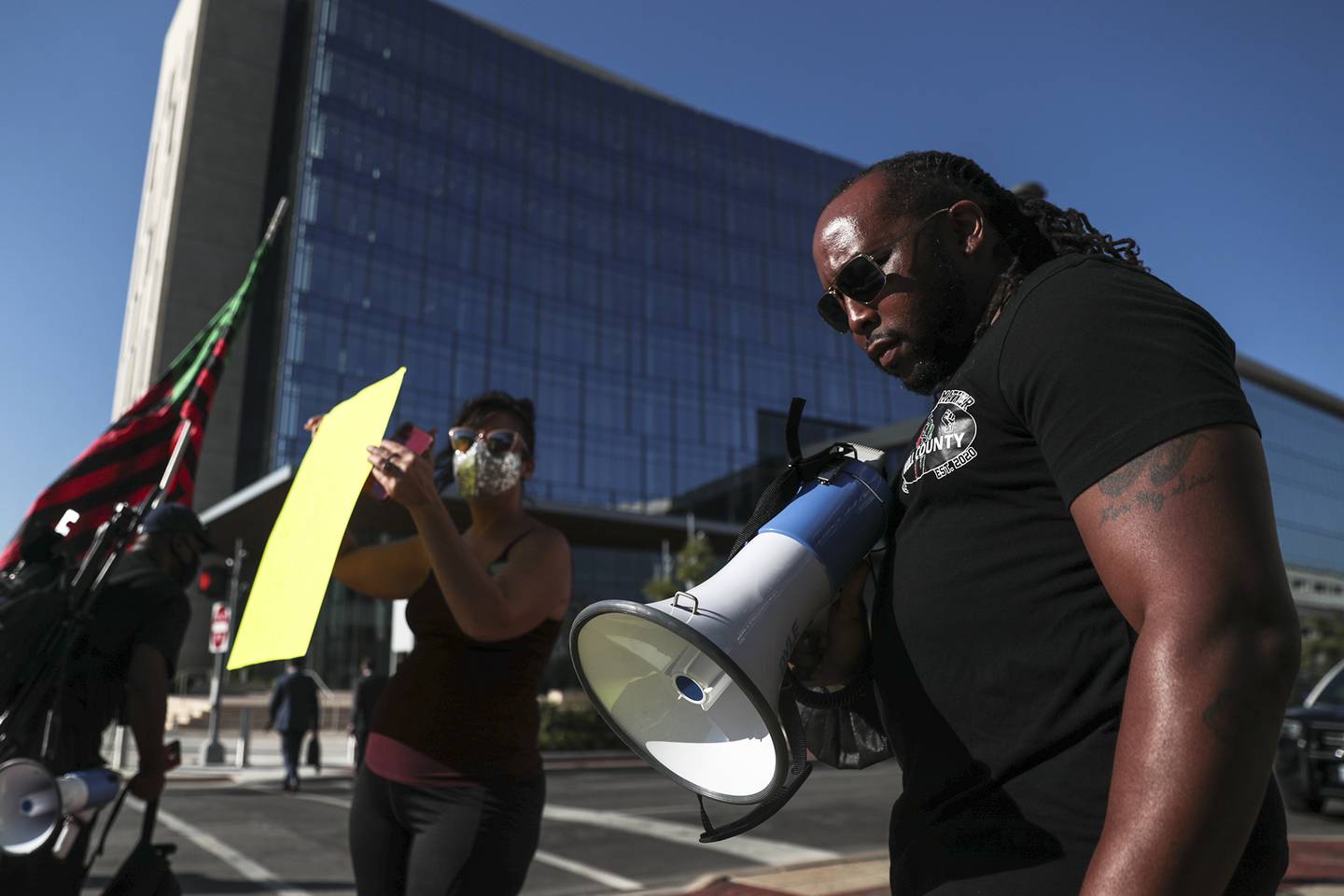 Pyles once again said Ferrell signed a statement of candidacy that was falsely asserted he was legally qualified to hold office. He said Ferrell should have checked the Illinois Township Code to see if he was in fact eligible for office.
"Mr. Ferrell didn't even bother to look at that," Pyles said.
The township code states a person is not eligible to "hold any office if that person, at the time required for taking the oath of office, has been convicted in any court located in the United States of any infamous crime, bribery, perjury, or other felony."
Pyles said the voters of Joliet Township are being deprived of a full board as Ferrell is not qualified to hold his seat.
"I think if you are true public servant, you resign," Pyles said.
Pyles said he gave Ferrell the opportunity to do so when he contacted the township's attorney, Bryan Wellner, in December 2021 and then sent Ferrell a letter two months later asking him to resign.
Joliet Township Supervisor Angel Contreras said Ferrell had been attending board meetings but he's abstained on votes.
Glasgow spokesman Carole Cheney said prosecutors first learned of Ferrell's felony record when his name came up after Glasgow agreed to meet with him Nov. 16. She said one of their investigators recalled Ferrell had a criminal history and a background check followed.
Cheney said an attorney with Glasgow's civil division notified a Joliet Township attorney on Dec. 7 of the issue, as is customary with election irregularities. She said Ferrell's ineligibility to hold office can cause the township irreparable harm and it was incumbent on them to notify the township of the issue.
Ino Saves New
via rk2's favorite articles on Inoreader https://ift.tt/UTnYRLe
June 18, 2022 at 03:41PM