The spring legislative session is due to end on Friday, April 8 — earlier than usual, but this is a midterm election year. Traditionally, the state budget is the last big project to be tackled before the lawmakers go home.
In interviews with the Herald, local Reps. Lamont Robinson (D-5th), Curtis J. Tarver II (D-25th) and Kam Buckner (D-26th) gave insights into the ongoing negotiations about the budget and crime as well as their own legislative priorities.
"We know there's a lot of money coming from the federal government, and we want to be able to use that to be able to deal with the issues that are directly in front of us, but we also know that we can't deal with programs with those programs that won't be funded later on," Buckner said.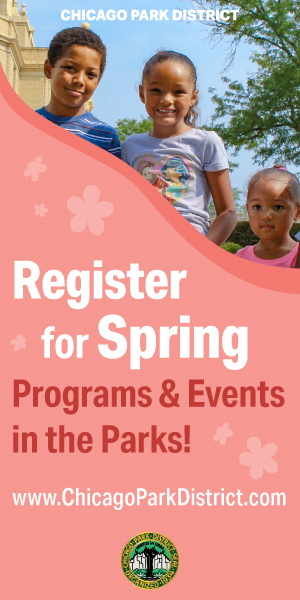 Federal aid will not last forever. Congress passed the American Rescue Plan in March 2021 and has shown recent reticence for emergency pandemic spending. 
"We'll cut through it," said Buckner. "The governor has said what he wants, and the speaker and the Senate president have talked about what they want, and I think that the Black Caucus has a huge role to play in what these final numbers look like and what communities they're going to bring resources to."
At the beginning of February, Gov. J.B Pritzker (D) proposed a $45.4 billion budget for Illinois' next fiscal year, which begins on July 1. It projects a $1.7 billion surplus from this fiscal year and a $458 billion surplus from the next. 
Pritzker proposed new spending on education and health care alongside $1 billion in tax relief meant to soften the impact of inflation on Illinois consumers. 
Pritzker is proposing to freeze the scheduled increase in the state's gas tax, which would save motorists around 2 cents a gallon but cost the state around $135 million a year. He is also proposing stopping a 1% state grocery tax, which might save consumers $360 million. And he is proposing doubling the 5% property tax credit for eligible filers, which could save filers up to $300. 
Robinson said he supports Pritzker's move around freezing the gasoline and grocery taxes. "I think that being able to make sure that people are able to have some type of incentive is important.
"In this time, people are hurting," he said. "It gives people a little bit of breathing room to be able to do what they have to do to move around the city, right?"
Tarver supports reducing the gas tax in general, but he is concerned that a few cents off per a gallon of gas — or a sack of groceries, for that matter — is not really going to help individuals.
"I do not want to minimize — some people barely make it financially. But the reality of this grocery tax is that you would have to spend $25,000 to see $250 in savings," he said. "Even if you spend a couple of hundred bucks a month on groceries, people aren't going to really feel $25 in savings. I get concerned about numbers in aggregate when it doesn't really help individuals significantly on a day-to-day basis. I think there are better things we can do."
He did note the property tax credits and said many different things are on the table, "but nothing will really crystalize until we get a little bit closer to April 8."
Pritzker included initiatives aimed at expanding the state's health care workforce. Among those is a $25 million program called the Pipeline for the Advancement of Healthcare, or PATH, workforce program to help community colleges train nurses, technicians and other high-demand health care personnel.
Other highlights of Pritzker's proposal included increased funding for all levels of education — early childhood ($54 million; Tarver said he would like to see it doubled), K-12 ($9.5 billion) and higher education ($2.2 billion) — as well as increased funding for human services like foster care, mental health and disability services; and funding to train and hire 300 new Illinois State Police officers.
There will be more money for capital projects in the 5th, 26th and 25th districts. 
Tarver said there is $125 million for the lakefront in the budget, parts of which will go to combat erosion in South Shore and towards the repair of Promontory Point. ("I think that if we get those state funds involved, that might be more helpful so that we don't end up with a project that the community really doesn't want," he said.) There was also $250,000 for repairs to the Hyde Park Neighborhood Club, 5480 S. Kenwood Ave.
He wants money to that the Hyde Park Legends baseball league will have a place to store their equipment in Kenwood Park, which will also benefit Shoesmith Elementary, 1330 E. 50th St. He is also trying to get funding for Nichols Park and for the Kennicott Park fieldhouse to get showers, and he is trying to get security cameras installed at neighborhood parks. 
Buckner said there are roadway projects on Drexel and King Drive. There is a new fieldhouse and track coming to Lillian Hardin Armstrong Park, 4433 S. St. Lawrence Ave., and a $14 million senior facility coming somewhere between the 3rd and 4th wards.
Robinson said he has presented a list of projects in his district that he would like to get funded to the House leadership. Recently completed projects or projects for which there is allocated money include $2 million for the South Side Community Arts Center, 3831 S. Michigan Ave., $1 million for a grocery store and retail development at 39th and State streets and $15 million for the South Side LGBTQ community center, which he announced will be located in Bronzeville on 43rd Street.
There is also the issue of crime. Legislative Republicans' efforts to repeal the Democrats' criminal justice reforms have failed. The House Democratic leadership has said that there are plans to pursue legislation around carjackings and organized retail theft, with Attorney General Kwame Raoul involved in discussions, but no bills have been introduced.
Robinson said the state has to be "very careful not to go back to the '90s." He is concerned about increasing mass incarceration; to that end, Senate Bill 3070, which would increase penalties on people who assault Department of Children and Family Services Employees, has stalled because of some lawmakers' opposition to any penalty increases.
"I think we have to be concerned there," Robinson said. "We have to be concerned with mental health, and when somebody goes in and takes a candy bar because they don't have the resources it's different than breaking into the store and robbing a tire store clean."
Buckner said the General Assembly will end its session "with some very comprehensive legislation." He has been meeting with Raoul and the Illinois Retail Merchants Association and said the speaker's public safety working group has met two or three times a day every day to go through every piece of proposed legislation.
In the next two years, a quarter of a billion dollars will be allocated as a result of the Reimagine Public Safety Act, which the legislature passed last year. It creates a grant-issuing Office of Firearm Violence Prevention to reduce rates of gun violence in highly violent communities.
Tarver said these funds are immediately needed, as are open minds to look at the problem. There is a need to fund and build the capacity of violence interrupters, programs to keep kids off the streets and any other organization that is creatively finding solutions. With the third-largest city in the nation having the country's second-largest police force, he said more law enforcement is not a solution.
Buckner said that the violence uptick "is multifaceted, and it comes from a lot of places." He said the multi-year budget impasse under former Gov. Bruce Rauner (R) that ended in 2017 was "not helpful for the community organizations that have been doing the work on the ground."
Tarver working on consumer protection
Tarver, an attorney, is chief-sponsoring four bills that have gotten through either the House or the Senate. House Bill 4580, focusing on Chicago Public Schools enrollment boundaries, will be detailed later this week. 
HB 4322 is an initiative of the Illinois Real Estate Lawyers Association to update and provide verification of the state's sellers' disclosure form, which is to be filled out any time residential real estate is sold. 
Tarver said sellers would often not know about issues in a house and would not fill out the disclosure form because the statute did not require them to if they did not live there for a year. He couched the bill in terms of consumer protection: "You don't want a developer or someone who does not live in the house but knows that there may be mold or a foundational issue who knows but does not disclose it." Under his bill, buyers can get out of a contract if certain things are not disclosed or if they are disclosed and can't be fixed. 
The bill passed the House unanimously.
The Black Caucus' economic access reform capped payday loans at 36% interest, a measure backed by South Side Sen. Jacqueline Y. Collins (D-16th). This year, she introduced the Consumer Legal Funding Act, SB 1099, which passed the upper chamber 35-15 with the votes of local Sens. Mattie Hunter (D-3rd) and Robert Peters (D-13th) in February. Tarver is chief-sponsoring it in the House: it focuses on the consumer legal funding industry, for plaintiffs who are suing somebody but, because of their circumstances, cannot afford living expenses.
Lenders don't get paid if the plaintiffs don't win, and 36% is the highest interest they can charge: lenders often make bids at lower rates against each other for someone with a great case. The Illinois Department of Professional Regulation has never had a regulatory scheme around this industry, however. 
The legislation would require consumer disclosures, gives consumers 14 business days to terminate a contract and requires that they have an attorney sign off on the contract. Any violation of the Consumer Legal Funding Act would be a violation of the Consumer Fraud and Deceptive Business Practices Act, which would give the state attorney general the ability to prosecute.
Tarver is also the chief House sponsor of SB 3036, which passed the Senate unanimously in February. It would allow for life insurance policies to be used to pay child support.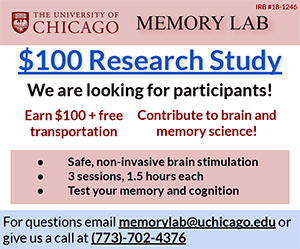 Another bill in committee, HB 3220, is meant to codify "good faith efforts" for companies that are doing business with the state and must put in a good faith effort to contract with minority- and women-owned businesses. Tarver said the state gave out more than $400 million in waivers last year; the legislated standard would apply statewide. 
One of Tarver's long-standing priorities since his 2018 election to the Illinois House is seeing movement this session: testing early learners for placement into schools. SB 3986, a "Too Young to Test" bill, would prevent the state board of education from buying tests for pre-kindergartners through 2nd graders. It passed the Senate 53-2 in February with Peters' and Hunter's votes. Robinson and Buckner are co-sponsoring it, and Tarver said he supports it.
"The purpose of the bill is to discourage districts from over-testing children before the age of 8," Tarver said.
Two other longstanding priorities — the expungement of Illinoisans' juvenile cannabis-related criminal records and an end to the qualified immunity defense for law enforcement officers, which would open them up to civil litigation for on-the-job human rights abuses — have not become law, though qualified immunity reform moved out of committee last year. 
The lack of progress speaks, Tarver said, to the power of the law enforcement lobby in Illinois in the face of election-year fights. He said his juvenile records reform is "the least we can do, since Black and brown people cannot get a (dispensary) license, apparently."
As an example of what the repercussions of such an arrest can mean for Illinoisans, he said that the Illinois Department of Financial and Professional Regulation requires architects to disclose cannabis offenses, though the department says it will not be held against them. "You figure that out," he said, calling the required admission "a best-case scenario" in a society that, as he said, already looks for a plethora of reasons to not hire people with criminal records.
Reforming qualified immunity would not affect an officer's ability to do his or her job, Tarver said, as the officers can still be sued for excessive force. He said his reform would apply to cases like former Minneapolis Police Department Officer Derek Chauvin, who murdered George Floyd by kneeling on his neck for 9 minutes. Should Floyd have been murdered in Illinois, he said his family would not have been able to sue here. There is a task force looking into the issue, but Tarver said there is no need to wait for its findings, which he does not expect by the end of this session.
"The inability for me to pass certain bills is not because we have too many Republicans," Tarver said. "The inability for me to pass certain bills, really, is a function of Democrats not stepping up."
Tarver also complained that two pieces of legislation, to open up the Illinois judiciary to the Freedom of Information Act and to expand the number of felony convictions that would ban someone in Illinois from holding state elected office, did not move this year.
Buckner buttressing his and Black Caucus accomplishments, with two initiatives of his own
In an interview, Buckner said he is working to protect the Black Caucus' accomplishments (he chairs the House bloc) in an election year.
"That's a full-time job, making sure that anything that's passed this year does not cheapen the work that we did a year ago," he said. He is specifically concerned with the criminal justice and economic reforms, saying that other legislators are trying to "tinker" with the payday loan cap.
Aside from that, Buckner said he will work on tweaking the campaign finance workings of the planned elected Chicago school board. He said he does not want a similar situation to the Los Angeles school board, where candidates spend millions of dollars on their elections. 
And he said he will work on his Student-Athlete Endorsement Rights Act, which allows NCAA athletes to profit from their images, as a result of conversations with athletic directors at the University of Illinois, Northwestern and DePaul.
He is taking on two other initiatives. The first would ban "ghost guns," made from kits or 3D-printed and without serial numbers. The Chicago Police Department confiscated 455 last year; his HB 5731 would ban their transfer, purchase, manufacture, importation and possession, with an exemption for gun enthusiasts.
Two other pieces of legislation he is taking the lead on in the House focus on the epidemic of missing and murdered Chicago women. SB 3932 would require coroners to notify the FBI if bodies are not identified within 72 hours of discovery; it passed the Senate in February 43-4. The other, HB 3988, would create the Task Force on Missing and Murdered Chicago Women. It passed the House unanimously early in March.
Robinson focuses on efficient government operations
Robinson is the chair of the House Cybersecurity, Data Analytics & IT Committee. Four of his bills have already passed the lower chamber.
HB 4410, the Real Estate Valuation Task Force Act, passed the House unanimously early in March. The task force it would create would look at real estate appraisals statewide and give legislators recommendations on how to ensure that there is parity in real estate evaluations. 
As the owner of two Allstate insurance agencies, Robinson said he commonly looks at appraisals when insuring people's homes. He has found that they are often undervalued, an aftereffect of redlining, which results in them getting insufficient insurance coverage. That can be bad when there is a total loss in the case of, say, a fire; in aggregate, it drives down an area's property tax revenues and the resale value of a home.
HB 4647 would require that service agencies licensed by the Illinois Department of Public Health turn over data about how their workers are being compensated. Getting the data would help identify pay inequities; the legislation also asks for race, gender and ethnicity information about frontline workers.
HB 5108, which Robinson introduced with Peters in the Senate, creates a chief procurement officer for the Department of Innovation and Technology. The public sector is notorious for operating on antiquated information technology, which oftentimes leaves government agencies vulnerable to cyber attacks. "We need to ensure that our systems are up-to-date," Robinson said.
One in two Black men who have sex with men will contract HIV in their lifetimes; 60% of new HIV infections among women affect African Americans, though they are just around 15% of the total population. Pritzker has a goal of ending HIV transmission in Illinois by 2050, and HB 5549 would get $11 million to 11 Black-led organizations that do HIV-related work in Chicago. Locally, the Brave Space Alliance, 1515 E. 52nd Place, would get funding.
---
Last week, Illinois lawmakers passed a measure to allocate $2.7 billion in federal American Rescue Plan Act (ARPA) funds to pay down more than half of the state's outstanding $4.5 billion Unemployment Insurance Trust Fund debt.
The measure, an amendment to Senate Bill 2803, also included over $1.4 billion in general revenue fund spending to pay down other state debts.
It passed the House on March 23 on a 68-43 vote with only Democratic support, including from local Robinson and Tarver; Buckner missed the vote. The next day, it passed the Senate, again with only Democratic support, including the votes of Peters and Hunter.
On March 25, Gov. J.B. Pritzker signed it into law, having said that Republicans voted against paying down the state's debts and that the GOP was putting "politics ahead of the people of Illinois" in an election year.
Republicans, meanwhile, said that not allocating greater funding to the trust fund deficit will force some combination of tax increases on employers or benefit cuts to those on unemployment as a solution to paying down the remaining $1.8 billion in trust fund debt.
The trust fund is the pool of money, paid into by businesses, that funds unemployment claims. The debt accrued as the state borrowed from the federal government at the height of the pandemic to keep the trust fund solvent amid an unprecedented crush of claims.
When states accrue trust fund debt, the ways to pay it down have historically included raising insurance premium rates paid by employers, decreasing unemployment benefits or seeing a new influx of cash, such as federal, state or private funds.
Democrats say discussions continue with business and labor interests on addressing the remaining $1.8 billion. Private bonding is a path being considered again this time around. The state needed to act by April 1 to keep all options — including increasing premiums, lowering benefits or bonding — on the table.
The state government has funded spending to hospitals, nursing homes and purchases of personal protective equipment, child care providers, small businesses, homeowners and renters as well as trust fund payments to gig workers and increased unemployment payments to workers with money from the federal government.
As of last week, the state had already accrued $41 million of interest on the debt and it continued to accrue at a rate of 1.59%. That interest was due to be paid by Sept. 30, according to the U.S. Treasury. Interest can't be paid from the federal aid, so it would require spending from the state government.
Capitol News Illinois reporters Jerry Nowicki and Peter Hancock contributed from Springfield. CNI is a nonprofit, nonpartisan news service covering state government funded primarily by the Illinois Press Foundation and the Robert R. McCormick Foundation.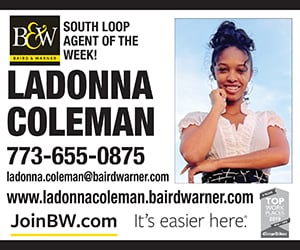 via Hyde Park Herald https://ift.tt/fQJUXlN
March 29, 2022 at 08:01AM