DU QUOIN, Ill. (WJPF) — State officials say they're happy with the attendance numbers for the 2021 Du Quoin State Fair. 
Officials say over 150,000 people attended this year's fair, up over 22% from 2019. The fair was cancelled in 2020 due to the COVID-19 pandemic. 
Grandstand concert ticket sales were up as well, officials say, with eight performances drawing a total of 20,780 people and generating over $413,000 in revenue, the biggest revenue number in 20 years. REO Speedwagon was the most popular grandstand act for 2021, selling over 4,000 tickets.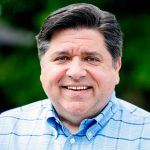 "This year's Du Quoin State Fair marked not only a successful return to the fairgrounds but a return to treasured traditions, community competition, and family fun," said Governor JB Pritzker. "With record attendance and one of the most successful grandstands in years, it is clear that the Du Quoin State Fair will continue to be an economic engine for the region for years to come. Best of all the Department of Agriculture and the organizers of this year's fair were able to welcome us back safely – making sure the health and safety of fairgoers came first as we enjoyed all the fair has to offer."
"My family and I look forward to the Du Quoin State Fair every year," said Jerry Costello II, Director of the Illinois Department of Agriculture. "It is an annual tradition that allows southern Illinois an opportunity showcase what makes our area so special."
"To come off of a year where we were unable to hold a fair due to the pandemic and generate these numbers is fantastic," said Josh Gross, Du Quoin State Fair Manager. "Our goal once we started planning for 2021 was to give people something to look forward to and I think we did that. Starting with the return of free admission to the fair in 2019, to bringing in top grandstand performances this year, the Du Quoin State Fair keeps improving year after year."
Overall revenue numbers are not final, but the 2021 Du Quoin State Fair is estimating an overall revenue of over $1.2 million, ranking sixth for total revenue in the last two decades.
The 2022 Du Quoin State Fair will run August 26- September 5.
Feeds,News,Carb,Region: Southern,Southern,Region: Carbondale
via WJPF News Radio » Feed https://www.wjpf.com
October 8, 2021 at 10:05AM