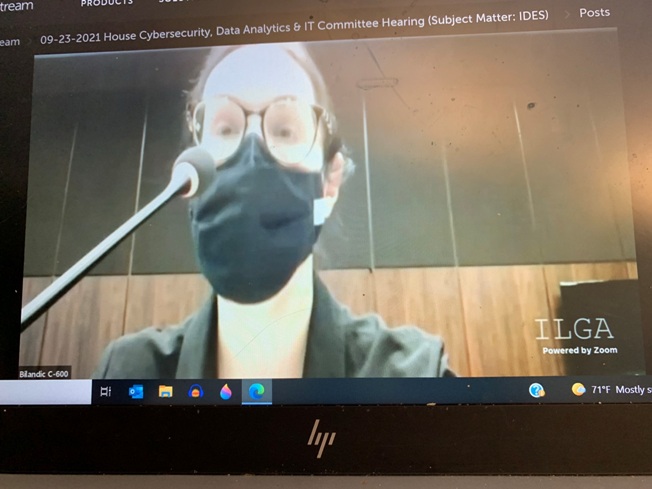 By Dave Dahl
SPRINGFIELD – Thursday was a day for lawmakers to replay the game films of the Illinois Department of Employment Security's data breach and massive fraud in the early weeks of the pandemic.
It was not difficult to discern where State Rep. Dan Caulkins (R-Decatur) stands on the Pritzker administration's performance.
"When Gov. (JB) Pritzker shut down our economy and essentially put people out of work," Caulkins asked IDES acting director Kristen Richards, "were you involved? I mean, was there some planning? Was there something we could have learned or done better? Were you consulted? Was your department, you know, staffed up?"
Richards told Caulkins she was not even at the agency until months into the pandemic. Then she pivoted to an explanation of a drain of employees until IDES headcount is half of what it was a decade ago.
A Thomson Reuters risk expert told the House Cybersecurity Committee the breachers had sophistication and resources beyond anything ever seen — and attacked other states, too.
Still, Richards could not say how much money the state paid out via fraud.
Dave Dahl can be reached at news@wjbc.com
Region: Bloomington,Feeds,News,City: Bloomington,Region: Central
via WJBC AM 1230 https://www.wjbc.com
September 24, 2021 at 06:40AM