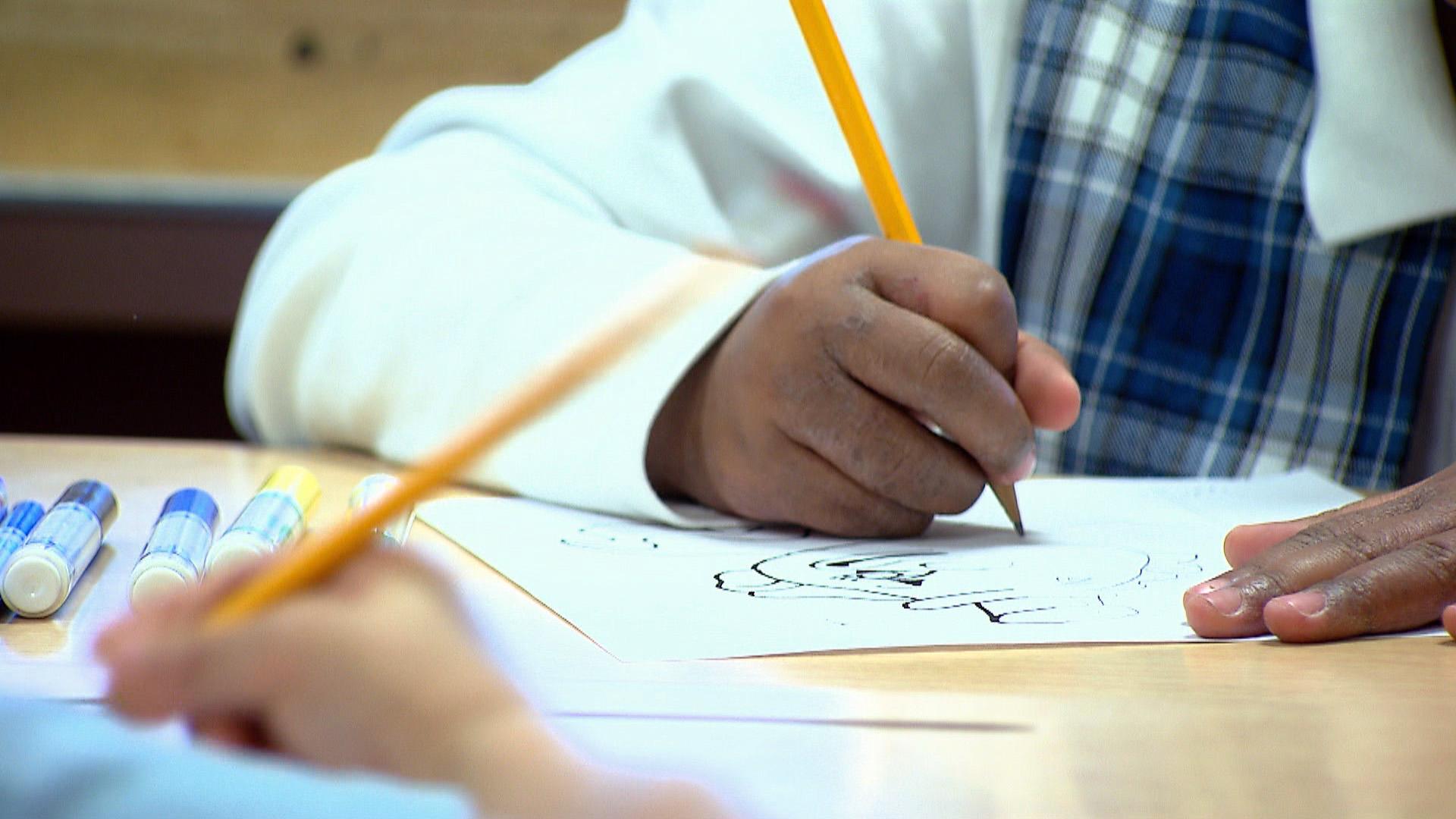 (WTTW News)

President Joe Biden is coming to Chicago on Wednesday to tout the benefits of business vaccine mandates.
But just where Biden will be when he flies into the Windy City is not public.
Illinois Gov. J.B. Pritzker couldn't – or wouldn't – offer details, beyond saying that he "certainly will be with the president" as Biden visits the "most vaccinated state in the Midwest."
Pritzker made the remark Friday during a White House digital media briefing with National Economic Council deputy director David Kamin to highlight Biden's ambitious $3.5 trillion "Build Back Better" economic recovery initiative before a divided U.S. Congress.  
Specifics are still being negotiated, but the framework calls for making two years of community college free, boosting pay for caregivers, investing in the nation's energy grid and support for clean energy, instituting a nationwide paid and medical leave minimum, and extending dental and vision benefits to Medicare.
Pritzker honed in on another component of the federal reconciliation package: enhanced child care benefits and universal pre-K for 3- and 4-year-olds.
"I think the question we all want answered is: What's the best return on investment to address areas of highest need? And here's my answer: Whether you want to support the current workforce, lower crime rates, increase high school graduation, improve the health of our people or close the gender wage gap, you'd be hard-pressed to find a better place to start than quality child care and early childhood education," Pritzker said.
The wide-ranging Build Back Better plan would be paid for through increasing taxes on the rich, a repeal of the tax cuts given to wealthy Americans under former President Donald Trump and requiring corporations that currently evade them to pay taxes. Dozens of companies, including Chicago-based Archer Daniels Midland, paid no federal income taxes last year, according to Kamin, who referenced a study by the Institute on Taxation and Economic Policy.
"Wage earners have a 99% compliance rate; the highest-income Americans should also be paying their fair share. We right now face a fundamental choice as to how we're going to rebuild the economy," Kamin said. "Are we going to make those kinds of investments that the best economists around this country are saying will expand our economy and lower prices looking ahead? But if we are to do that, we need to ask the largest corporations and highest-income Americans to pay their fair share."
Pritzker, who is from one of America's wealthiest families and is believed to be a billionaire several times over, said given that the Build Back Better plan is still in negotiations in Washington, he has no calculus as to how the tax changes would personally affect him.
"It's very important to me to try to shape a tax system that is fairer," Pritzker said "I'm glad the president is. I think it's important for us to ask especially after this very, very difficult COVID-inspired recession that, you know, as people are recovering, who should pay to help us recover more? Is it the middle class? Working class people? Or people who can most afford it?"
Prior to the pandemic, Pritzker tried in vain to make a similar argument, by pressing for his so-called "fair tax" amendment to the state constitution that would have lifted Illinois' flat-tax rate requirement and permitted the state to charge different tax rates based on household income. Voters in the 2020 election defeated the measure.
As part Illinois' pandemic recovery effort, Pritzker announced earlier this month that unemployed parents looking for work would receive three months of child care paid for by the state, which can be extended if a parent gets a job.  
Families at or below the federal poverty line are also now permanently eligible for a policy instituted during the pandemic which caps child care co-pays at $1 a month per another policy previously announced by Pritzker. 
Starting October, Illinois will provide bonuses of up to $1,000 to child care workers in order to support and retain workers.  
The governor, like Biden is a Democrat, said that already there are signs those changes are paying dividends.
"We have stanched the closure of so many child care centers. I know that across the 5,000 child care centers that we provided grants to last year that 98% of them were able to keep their doors open. That's hugely important. We've got to maintain capacity," Pritzker said. "And now, of course, we're trying to build capacity. We're seeing evidence that people who are looking for jobs have needed child care and sometimes haven't been able to find it."
Pritzker said that's in part because child care centers have had to limit the number of kids they can intake due to the coronavirus, an issue which has been further complicated by the contagious delta variant.
He said the bonuses are in part "thanking those very hard-working people who are front-line workers, (and) they're also about retention."
Follow Amanda Vinicky on Twitter: @AmandaVinicky
---
Feeds,News,Region: Chicago,Politics,City: Chicago
via Stories by amanda vinicky https://ift.tt/2PW98EL
September 24, 2021 at 02:16PM