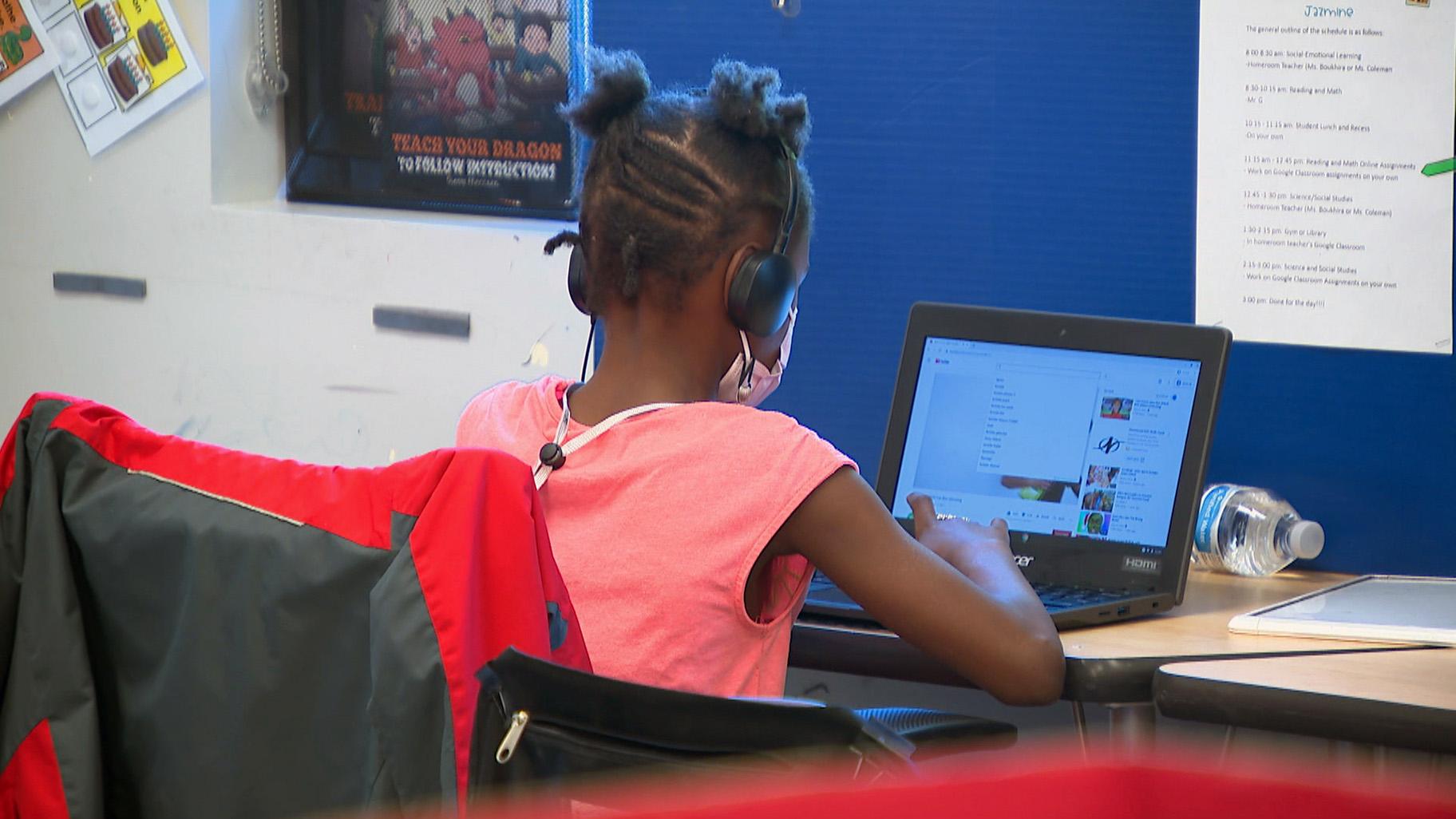 (WTTW News)

Chicago Public Schools will not require eligible students to get a COVID-19 vaccine, but once in-person classes resume Aug. 30, those who are unvaccinated and test positive for the virus must quarantine for 14 days.
Those were among the updates discussed Tuesday during a virtual Q&A with interim CPS CEO Jose Torres and Chicago Department of Public Health Commissioner Dr. Allison Arwady, who spoke about the city's plan to resume in-person learning, despite continuing increases in the number of COVID-19 cases.
"Particularly knowing about the learning loss, the social-emotional pieces, just how disruptive this has been for kids not to be in school, I feel unbelievably strongly that it is absolutely the right thing to have kids back in school, whether or not they're vaccinated," Arwady said.
Last week, CPS announced that it will require all employees to get fully vaccinated by mid-October, and those who don't will be ineligible to work and won't be paid until they get vaccinated. Torres on Tuesday said there will be no such requirement for students, except for those involved in athletics or extracurricular activities, who will need to get a vaccine.
He said the district is relying on guidance from the Centers for Disease Control and Prevention for handling positive cases among students. And while bargaining over these issues continues with the Chicago Teachers Union, Torres said the district's current plan is to require unvaccinated students who test positive to be quarantined for 14 days.
Students who are vaccinated and test positive will not be quarantined if they are asymptomatic. Arwady said the city has already been using a similar policy with athletic teams and some summer camps.
But even with vaccines available for children ages 12 and older, Arwady said there still will be COVID-19 cases among students.
"COVID is not gone," she said. "COVID is not going to be gone, but we've not seen schools drive outbreaks, where all this mitigation is in place, we've not seen them drive major problems in the community."
---
Chicago is currently averaging 419 new COVID-19 cases per day, an increase of 21% over last week, per CDPH data, as the more transmissible delta variant of the disease continues to surge.
That case rate is significant, as Chicago officials last year said that surpassing 400 new daily cases could trigger a shift to fully remote learning. But even with that metric increasing, Arwady said the number of hospitalizations and deaths remain low and are driven largely by older, unvaccinated adults, as opposed to children and teens.
"I want to be clear," she said, "in no way does it change the recommendation related to being able to have school in person."
Arwady has another news conference scheduled for Tuesday afternoon, where she said she'll further discuss the impact of the city's current case rates.
CPS has already mandated that masks or cloth face coverings must be worn by everyone, regardless of vaccination status, inside school buildings throughout the day unless they are eating or drinking.
The district also said it will also require 3 feet of social distancing wherever possible indoors.
The Associated Press reported this week that U.S. health authorities are expected to recommend an extra dose of the vaccine for all Americans eight months after they get their second shot.
That potential move is being driven by both the highly contagious delta variant and preliminary evidence that the vaccine's protective effect starts dropping within months.
Arwady said that for now, the only people who are recommended to get a booster shot are those who are immunocompromised, which she said make up about 2.5% of Chicago's population.
"To be clear," she said, "there is no recommendation that teachers at this point or anybody else needs to get a booster."
The Associated Press contributed to this report.
Contact Matt Masterson: @ByMattMasterson | [email protected] | (773) 509-5431
---
Feeds,News,Schools,Region: Chicago,Politics,City: Chicago
via Stories by matt masterson https://ift.tt/38CnB1M
August 17, 2021 at 02:12PM