SPRINGFIELD, Ill. (IRN) — Local mayors say the Illinois Legislature forced property tax hikes by mandating new measures and not paying for them. New legislation would change that.
They're traditionally called "unfunded mandates" and range from additional police training to pension sweeteners that can cost a city millions of dollars over the years.
The village or city is given the order to implement the change with little feedback about what they're required to do.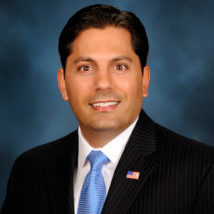 State Rep. Anthony DeLuca, D-Chicago Heights, is sponsoring legislation that would require any new mandate placed upon a municipality to come with a payment for the task.
Specifically, House Bill 5 says "any state mandate regarding any subject matter enacted on or after the effective date of this amendatory Act of the 102nd General Assembly that necessitates additional expenditures from local government revenues shall be void and unenforceable unless the General Assembly makes necessary appropriations to implement that mandate. The failure of the General Assembly to make necessary appropriations shall relieve the local government of the obligation to implement any state mandate."
Illinois Municipal League President Brad Cole said unfunded mandates are a major source of rising property taxes, which are already among the highest in the nation.
"Last year, I believe there were about 175 bills introduced that would have imposed an unfunded mandate," he said. "This legislation says we have to get serious about unfunded mandates and if the General Assembly isn't going to pay for something, then they shouldn't force it on another unit of government and make them pay for it."
DeLuca's bill awaits a committee assignment from the House Rules Committee. Lawmakers are due to return to Springfield Wednesday.
By COLE LAUTERBACH for the Illinois Radio Network
Region: Southern,Features,City: Carbondale,Region: Carbondale
via Feature – Newsradio WJPF https://www.wjpf.com
February 10, 2021 at 10:34AM