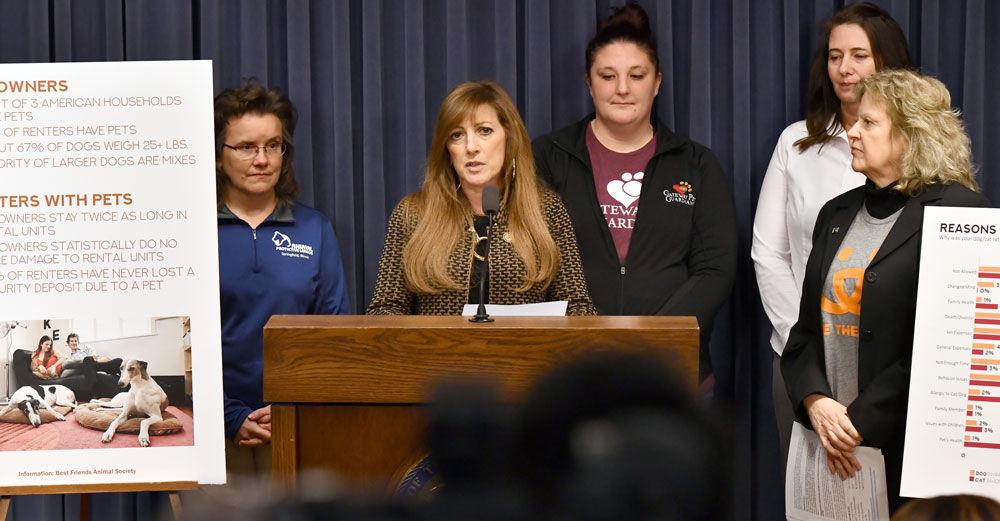 New legislation proposed by a local lawmaker would give low-income pet owners the ability to keep common household pets, such as dogs or cats, in public housing, removing some of the restrictions currently in place.
Democratic Sen. Linda Holmes of Aurora filed the legislation this month and she says the bill lets people living in state subsidized housing keep a cat or dog, regardless of the animal's size, weight or breed.
Sen. Holmes said in a recent press avail that too many families are having to give up their beloved pets when they move and that those animals are flooding animal shelters.
Holmes says there is currently a shortage of pet-friendly housing in Illinois and that studies show tenants with pets tend to stay longer and don't cause any more damage then those without cats or dogs.
Under the bill, Holmes says pet owners would be required to adhere to requirements to keep their pets at the housing facility.
Any dog that has been deemed a dangerous or vicious dog would be exempt from inclusion in the measure and other requirements and safeguards would be included as a part of the bill.
Senate Bill 2973 recently passed out of the Senate Local Government Committee and was placed on the Senate calendar for second reading.
19-Legal,24-ILGA,26-Delivered,AllPol
Region: Northern,City: Morris,Local,Region: Morris
via http://www.wcsjnews.com – RSS Results in news/local of type article https://ift.tt/2L2g28r
February 24, 2020 at 10:52PM