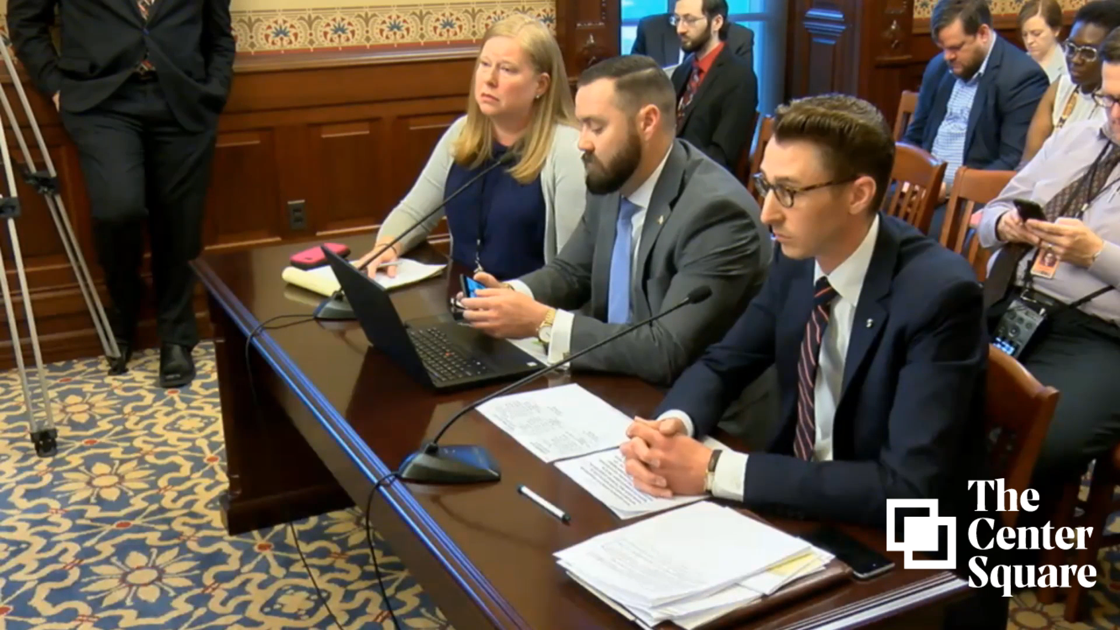 Lawmakers are back Monday with a Friday deadline to pass a balanced budget, but the House is expected to focus on a proposal to change the state constitution's flat income tax to a progressive one.
The progressive tax is Gov. J.B. Pritzker's top agenda item, but even if the House passes the amendment to voters, the electorate won't get a say until November 2020. Any increased revenue from higher taxes on higher earners wouldn't be realized until fiscal year 2021. Lawmakers have a May 31 deadline to pass a balanced budget for fiscal year 2020.
For the amendment to pass the House – the last hurdle to get it to voters – it needs to be 71 votes, a three-fifths threshold. All Republicans oppose the measure, but they're in the minority. There are 74 Democrats in the House, but a few have said there needs to be substantive relief from Illinois' second-highest-in-the-nation property taxes.
State Rep. Michael Zalewski, D-Riverside, said lawmakers are still working to address property tax issues.
"I think it's the intent of the caucuses to try to work toward a summer task force to deal with property tax relief," Zalewski said.
Pritzker's proposal includes property tax credits, but with local governments reporting more of their share of property tax revenue going into pensions, state Rep. Margo McDermed, R-Mokena, said the only way to address property taxes is to deal with the state's pension crisis.
"I don't understand why we don't actually address the problem that is driving our costs here, which is that the pensions with the compounding [Cost of Living Allocation] are actually unsustainable at any tax rate," McDermed said.
Tier I state employee retirees get 3 percent compounded COLAs in retirement, along with fully subsidized health benefits. The state's unfunded pension liability and other post-employment benefits have been estimated to be north of $200 billion. The COLA is also for local police and fire pension funds with funds across the state dealing with unfunded liabilities.
A 2011 pension reform law was struck down the Illinois Supreme Court and there's been no movement this year on an amendment to change the state constitution's pension protection clause to reduce promised benefits.
A vote for the progressive tax amendment and the proposed rates could come Monday. The rates a House committee passed Friday were the same as what the Senate sent over. Democratic state Rep. Yehiel Kalish wanted to see different rates.
"I want to be on record in saying I don't think we go high enough," Kalish said.
The proposal would increase the income tax rates for individuals making $750,000 or more from 4.95 percent – where the flat tax is now – to 7.99 percent.
Republicans have said changing the flat tax to a graduated one won't produce the expected revenue, which will mean lawmakers will have push higher rates onto lower income brackets over time. State Rep. Blaine Wilhour, R-Beecher City, said the state needs a different approach.
"More jobs, more opportunities, and a growing economy, those are the only solutions to our problems here," Wilhour said. "Raising taxes is literally tripping down on failed policies of the past."
The House was in Sunday. Both the House and Senate are in Memorial Day, where the House could take up the amendment. After that, lawmakers have a Friday deadline to pass any measure, including a balanced budget, with simple majorities.
26-Delivered,19-Legal,16-Econ,AllPolGA
Politics
via Illinois regional superintendents busy amid teacher shortage | Illinois | watchdog.org http://bit.ly/2HnjoDS
May 27, 2019 at 08:38AM