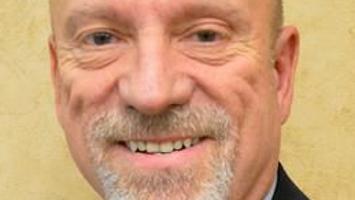 The Illinois Public Health Association is requesting $3 million to support a previous grant from the Illinois Department of Public Health (IDPH) that provided for the purchase and distribution of childhood vaccines.
Effective October 1, 2016, the State of Illinois separated the CHIP immunization coverage from the Vaccine for Children (VFC) program. IDPH ceased providing vaccines under the CHIP program. As a result, IDPH sought to provide alternative service coverage for participating providers of the CHIP population through an agreement with the Illinois Public Health Association (IPHA).
The IPHA was to establish a vaccine purchasing consortium for the acquisition and distribution of vaccines to support providers covering CHIP clients. The IPHA must buy vaccines identified by the Advisory Committee on Immunizations Practices (ACIP) as provided under the Child Health Examination Code (77 Illinois Administrative Code 665) for childhood immunizations.
The IPHA established a system to implement a purchase and distribution program that is accessible by, including but not limited to local health departments, managed care organization contract providers, rural health centers, FQHC's and private providers.
Continue reading your article with a digital subscription.
Thanks for being a subscriber.
Sorry, your subscription does not include this content.
Please call 855.264.2511 to upgrade your subscription.
Measles cases in 2019 continue to rise across the United States, and Illinois is included among the 10 states with confirmed outbreaks. Measles is one of the most contagious respiratory infections that starts with a rash, can lead to pneumonia, encephalitis, and death. More than 600,000 people worldwide die annually from this disease.
Vaccine hesitancy refers to the delay of acceptance or refusal of vaccines despite the known benefit to children and adults. Based on the recommendation of the World Health Organization, IPHA proposes to address this issue by working through the 97 local health departments on a vaccine campaign to help eliminate the misconception of the harm that vaccines can cause. By engaging local communities we hope to improve the quality of immunization services, information and raise the vaccine penetration level across Illinois.
IPHA would work with the local health departments, the Illinois State Board of Education, and providers to develop a full statewide campaign to combat misinformation and protect the health of Illinois children and get children in school and immunized.
Tom Hughes is executive director of the Illinois Public Health Association.
02-Pol,06-RK Email 11,15-Health,22-Talk,19-Legal,24-ILGA,26-Delivered,RK Client,All
Columns,Region: Bloomington,City: Bloomington,Opinion,Region: Central
via http://www.pantagraph.com – RSS Results in opinion/columnists of type article http://bit.ly/2OSuZ09
April 19, 2019 at 11:23PM