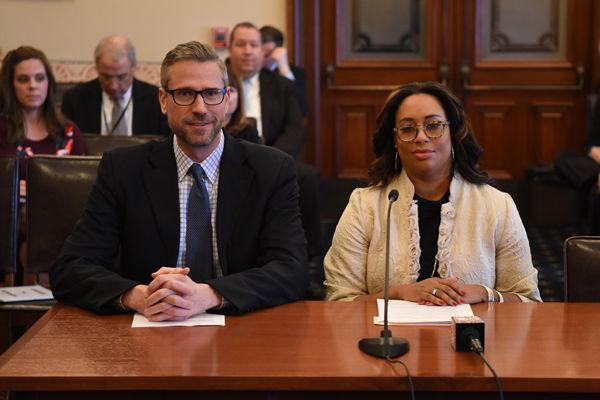 Proposed legislation by a Grundy County lawmaker would allow legal marijuana businesses in Illinois to use the banking system. Due to federal and state banking regulations, most legal marijuana businesses are operating on a cash-only basis.
State Senator Toi Hutchinson's proposal – contained in Senate Bill 2023 – would prohibit the Secretary of Illinois' Department of Financial and Professional Regulations from issuing an order against, penalizing or discouraging financial institutions from providing financial services to cannabis-related businesses. 
Last year, the legal medical marijuana industry in Illinois took in $136 million in revenues. Hutchinson, who represents a small portion of Grundy County, teamed with Illinois Treasurer Mike Frerichs on her proposal that passed out of the Senate Financial Institutions Committee a few weeks ago.
Senate Bill 2023 passed the Senate this afternoon without opposition and will now head to the Illinois House for further debate.
01-All No Sub,02-Pol,16-Econ,17-Energy,15-Health,19-Legal,24-ILGA,26-Delivered,MCAI Clips
Region: Northern,City: Morris,Local,Region: Morris
via http://www.wcsjnews.com – RSS Results in news/local of type article http://bit.ly/2G4V6Ol
April 7, 2019 at 05:35PM