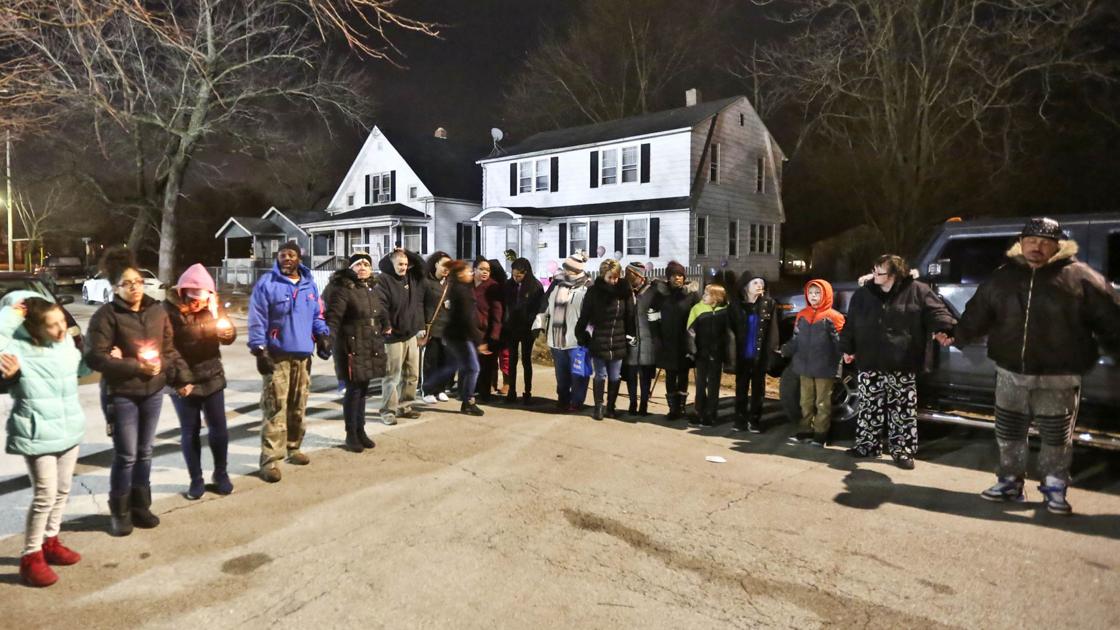 SPRINGFIELD — Illinois lawmakers want answers about how 2-year-old Ta'Naja Barnes slipped through the state care system designed to protect her and was instead allowed to die of starvation and neglect in a Decatur home.
A House of Representatives Adoption and Child Welfare Committee hearing on Tuesday shined a spotlight on the nine-month active involvement of the Illinois Department of Children and Family Services in Ta'Naja's case. Lawmakers heard how a Decatur organization, Baby TALK, had called a hotline to report concerns about Ta'Naja and her 1-year-old brother on Nov. 6, after the case had been closed, but the allegations did not fit criteria to pursue further investigation.
"I struggle with that," said state Rep. Sue Scherer, the Decatur Democrat who called for the hearing at the Capitol building. "To me if they look at a (computer) screen and see all those alerts, and the child is not going to the doctor and getting their shots or anything, I just can't believe that there's just nowhere to turn, so they just forget about it."
Ta'Naja's cold body was found Feb. 11 wrapped in a urine-soaked blanket in a Decatur home police officers described as filthy and rodent-infested. Her mother, Twanka L. Davis, 21, and the live-in boyfriend of Davis, 25-year-old Anthony Myers, have both been charged with first degree murder alleging they caused the child's death through a combination of starvation and neglect.
They both also face a charge of endangering the life and health of a child, causing death. Davis has pleaded not guilty and Myers, who told police he regarded himself as Ta'Naja's parent, has yet to enter a plea. Both are being held in custody in the Macon County Jail in lieu of posting $1 million bond each.
Ta'Naja's biological father, Dartavius Barnes, told reporters last week that he had tried to obtain custody of his daughter and even thought of kidnapping her to remove her from what he knew to be poor conditions.
Six months of DCFS aftercare services, designed to be provided when a child is returned home, began in March when Ta'Naja was placed with Barnes instead of in August when she was returned to her mother. Ta'Naja's younger half-brother was placed with Myers and Davis in March; he had been allowed to sleep in a heated room with his parents, while Ta'Naja was left alone in a bare, freezing room. The boy has since been taken into state custody. 
Rep. Delia Ramirez pointed out that the six months would have ended on Feb. 8, three days before Ta'Naja's death, if they had started when she was returned to Davis and Myers. 
"It makes me wonder if that aftercare support had restarted at that moment (when she was returned to Davis and Myers) if Ta'Naja Barnes would have still been alive today," said Ramirez, D-Chicago. "I really can't stop thinking about what would have happened if in fact this child would have had the aftercare that was necessary and that we did not provide for her. The state, we as a state, have a lot of responsibility to her death and I take that very personally."
Scherer had plenty of other questions Tuesday for Debra Dyer-Webster, the interim director of the Illinois Department of Children and Family Services, and Meryl Daskal Paniak, the DCFS Inspector General who probes death cases, who both gave testimony.
She asked about the involvement of case workers from Decatur agency Webster-Cantrell Hall who were retained by DCFS to take care of Ta'Naga and monitor her welfare. Scherer wanted to know what kind of access Webster-Cantrell workers should have had to Ta'Naja's home and how much of it they could inspect.
Dyer-Webster said they would work to the same standards as DCFS investigators, which meant checking all rooms of the home were clean, safe and there was adequate food.
A Decatur Police report from the time Ta'Naja's lifeless and cold body was discovered described her home as a dysfunctional nightmare full of filth, rodent feces, with broken plumbing and an overflowing toilet.
But, based upon the recommendation of Webster-Cantrell staff, a court ordered a welfare case involving Ta'Naja closed in October 2018. The child was then solely in the care of Davis and Myers.
A person who answered the phone at Webster-Cantrell said all questions about Ta'Naja were to be directed to DCFS. A message left Tuesday evening for CEO Michael Warner was not immediately returned. 
Dyer-Webster did not discuss the issue of whether the Decatur organization followed correct procedures, but she insisted regular home visits were supposed to be part of the process.
Speaking afterwards and asked whether Webster-Cantrell had questions to answer here, Scherer was careful not to criticize the agency directly. But she noted a caseworker from the agency "for whatever reason" had left Ta'Naja's case and a supervisor had taken over in the run up to her death. Scherer said it was safe to assume Webster-Cantrell would figure in the official investigation by the DCFS inspector general into how the little girl was allowed to die. That report is still to come. 
Scherer, a former teacher, also re-emphasized the importance of DCFS listening to calls from organizations like Baby TALK which is mandated by law to report signs of child neglect or maltreatment (such reporting agencies, which include doctors, are known as "mandatory reporters') and more weight should be attached to their calls. She also cited numerous attempts by Baby TALK representatives to visit Ta'Naja at home that were rebuffed by her family.
"To me, it's of the utmost importance these children get their welfare checks and they get their shots," said Scherer. "And most importantly because it means you've got a mandatory reporter looking over that child to make sure they're OK."
Rep. Sara Feigenholtz, D-Chicago, is the chairwoman of the Adoption and Child Welfare Committee and was asked, after the hearing, if Ta'Naja could have been saved given the current state of the state's stretched child welfare system.
"It's a very good question and I can't answer it," she replied. "But I do feel we need to find some fundamental right answers."
She pointed to a troubled, underfunded history at the DCFS, which has seen eight different directors since 2003 and was hampered by outdated technology, short-staffing and crushing workloads.
"We need a budget to reflect a true care for these, our children," she said. "We're committed to fixing this system because the kids in this state deserve it."
Subscribe to Daily Headlines
Contact Tony Reid at (217) 421-7977. Follow him on Twitter: @TonyJReid
01-All No Sub,02-Pol,19-Legal,24-ILGA,26-Delivered
Region: Decatur,Courts,City: Decatur,Region: Central
via herald-review.com – RSS Results in news/local/crime-and-courts of type article https://ift.tt/2Un5pSV
March 6, 2019 at 06:07AM