NOTE: NBC Chicago will offer a live feed of the announcement beginning at 11 a.m. Watch live above. 
Illinois Attorney General Kwame Raoul is expected to hold a press conference Monday with Joseph McMahon, the special prosecutor in Jason Van Dyke's murder trial. 
The two are slated to appear together at 11 a.m. at the James R. Thompson Center in downtown Chicago. 
Details on what the press conference will be about were not immediately released, but Raoul's office had previously said it was looking into the legality of Van Dyke's sentence.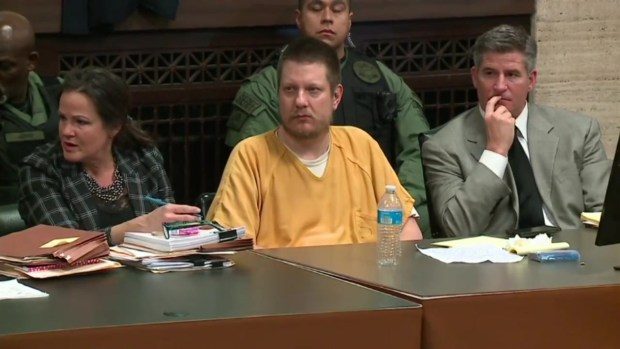 In a statement, a spokesperson for Raoul's office said "we are reviewing this matter."
"We are going to do a careful review of the record and the law and make a determination based on our review," the statement read.
Judge Vincent Gaughan sentenced former Chicago police officer Van Dyke to nearly seven years in prison last month.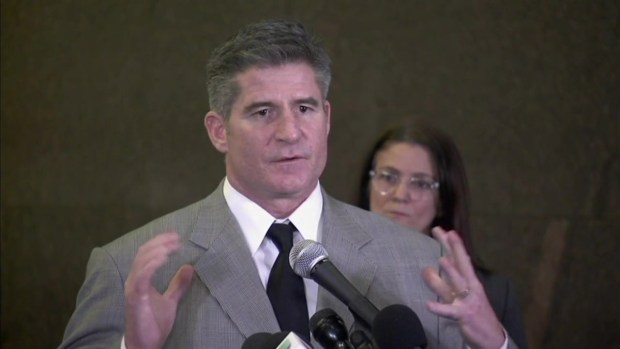 Before deciding on a sentence, Gaughan first had to determine if the case fell under the "one act, one crime" doctrine, allowing Van Dyke to be sentenced on only the more serious of the two crimes he was charged with. Van Dyke was convicted of second-degree murder and aggravated battery in a trial last year.
Prosecutors, citing precedent, argued if Van Dyke was sentenced for only one of the two charges, it should be for the aggravated battery charge, which carried a higher sentence.
Defense attorneys countered that second-degree murder was the appropriate charge, despite the possibility of probation.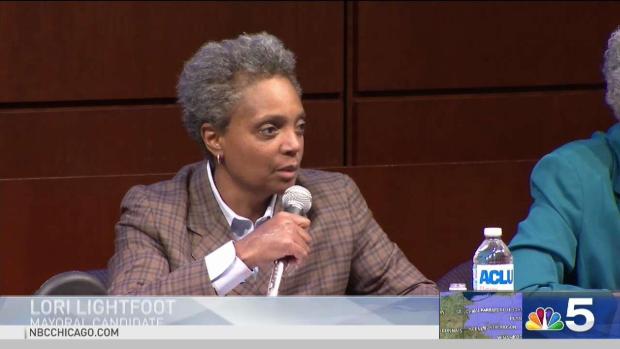 Ultimately, Gaughan chose to sentence Van Dyke for second-degree murder, giving him the 81-month sentence.
"Is it more serious for Laquan McDonald to be shot by a firearm or is it more serious for Laquan McDonald to be murdered by a firearm?" Gaughan said while making his ruling.
As the hearing came to an end, special prosecutor McMahon said the case "from the beginning has been a tragedy."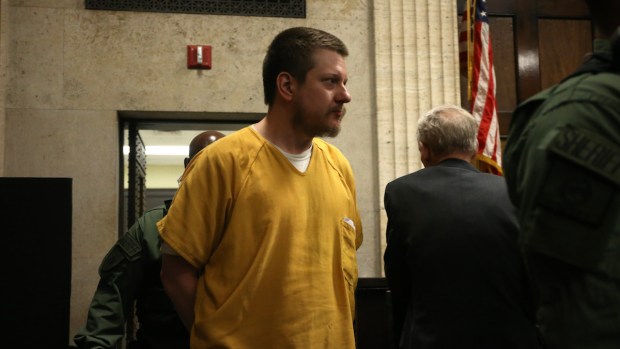 "We know that no sentence will bring back Laquan McDonald or undo the hurt to his family and friends, just like no sentence will fix the concerns of the African-American community in this city, cities like Aurora, cities like Elgin and Rockford and across this country," he said.
Despite being disappointed he didn't get probation, Van Dyke's defense said they "truly felt great."
Defense attorney Dan Herbert called Raoul's admission that his office was reviewing the sentence "disappointing."
"The defense filed publicly Jason Van Dyke's sentencing memorandum which set forth all the legal reasons why the sentence had to be on second degree murder and not aggravated battery," Herbert said in a statement. "The Illinois Attorney General could have filed an amicus brief in response to our arguments. He did not. Now he suddenly has concerns after the sentencing in the wake of some public outcry. This is about politics not the law."
Raoul's office did not state if they agreed or disagreed with the sentencing.
01-All No Sub,02-Pol,05-Z,19-Legal,26-Delivered
Feeds,News,State,Politics
via "Illinois Politics" – Google News http://bit.ly/2Sc9ojT
February 11, 2019 at 09:39AM