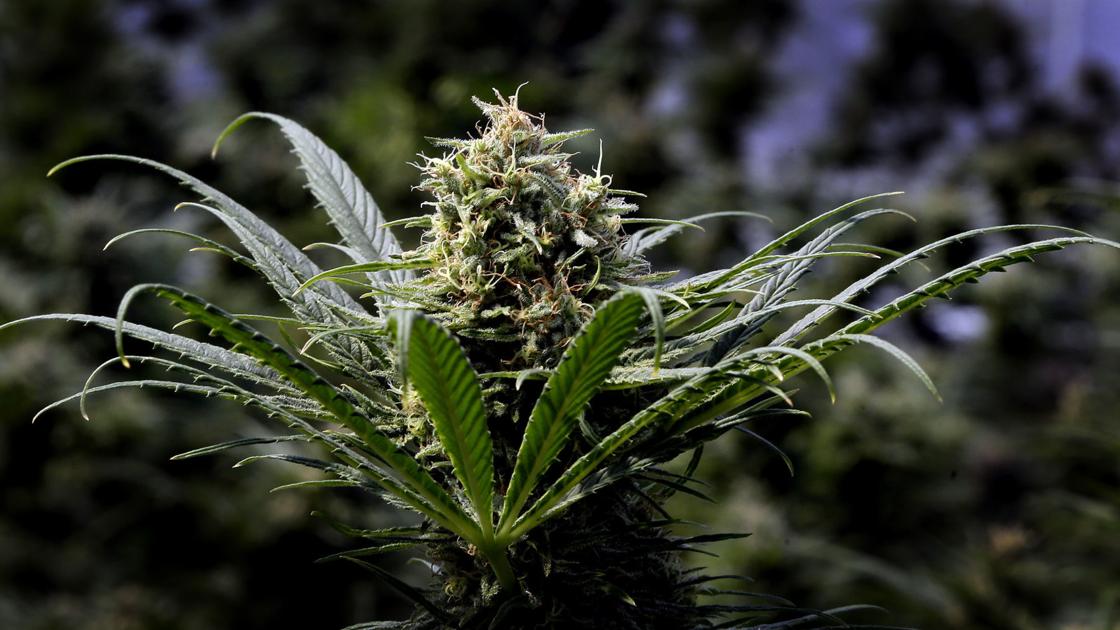 After a majority of statewide candidates we spoke with before the Nov. 6 election told us they supported legalizing recreational marijuana, we shared a Detroit Free Press editorial here that urged Michigan voters to make recreational pot legal there. Our goal was to provide readers a taste of a debate that would be coming to Illinois sooner rather than later.
Signs suggest sooner already is here, and the race to become the first Midwestern state to legalize the sale of pot is on.
One would think Michigan, where having and using the drug became legal on Thursday, would be well ahead of Illinois. But Michigan officials estimate it could be a year and half before the state can create a system for legalizing retail sales. So Michigan's new law hasn't changed things much, other than to remove the worry of arrest for those who share a joint or toke a pipe in private.
A Chicago Tribune story suggests legalization primarily is a tourist attraction today, like craft beer and festivals, that will attract out-of-state visitors. As Robert McCoppin writes, "tthe drug remains illegal to sell to the general public, illegal to consume in public and illegal to take across state lines."
Legal pot sales are, of course, where the real money is and the real potential for problems arise. Michigan left those tough issues for another day.
Illinois cannot afford to take a similar backward approach. We require a strictly drawn legalization law that keeps pot out of the hands of kids, dangerous blends out of circulation, and corruption and abuse out of the system.
So it's encouraging that powerful state Sen. Heather Steans apparently has had a staffer working full time on recreational pot legalization for at least a year.
There's been enough progress made that legislation could be before lawmakers in 2019, some Springfield observers predict.
Legalization advocates and those hungry for the taxes and licensing revenues it will provide the state are optimistic — for good reason.
House Speaker Michael Madigan is reportedly open to legalization and, presumably, so is Senate President John Cullerton. The election of pro-legalization governor J.B. Pritzker to replace outgoing Gov. Bruce Rauner, who opposed recreational marijuana legalization, also removes a major roadblock.
The General Assembly still must say yes. But if lawmakers vote on legalization legislation, presumably, it would require only a simple majority to say yes.
For those counting heads, a potential test vote will come soon. A bill promoted by Assistant Senate Majority Leader Kim Lightford, D-Maywood, is expected to come for a vote soon that would expunge the records of those found guilty of possession of small amounts of marijuana.
"As the conversation about legalizing recreational marijuana continues to gain traction, it would be irresponsible of legislators to overlook the damage over-criminalization has caused," Lightford, D-Maywood, said. "This measure is about helping nonviolent offenders rehabilitate and have a better chance of getting a job."
She's right. And it's also true that it would be equally irresponsible for lawmakers to overlook the downside of recreational marijuana, particularly with companies lining up to get in on the ground floor of the recreational pot business in this, the largest of the Midwest states.
We urge lawmakers to endorse expungement, then turn their attention to crafting recreational pot legislation that will be a model for the nation.
01-All No Sub,02-Pol,15-Health,16-Econ,17-Energy,19-Legal,E MCAI,E Stone,26-Delivered,22-Talk,24-ILGA
Region: Northern,City: Quad Cities,Feeds,Region: QC,Opinion
via qconline.com – RSS Results in opinion,opinion/* of type article https://ift.tt/2kZulzK
December 16, 2018 at 03:13AM