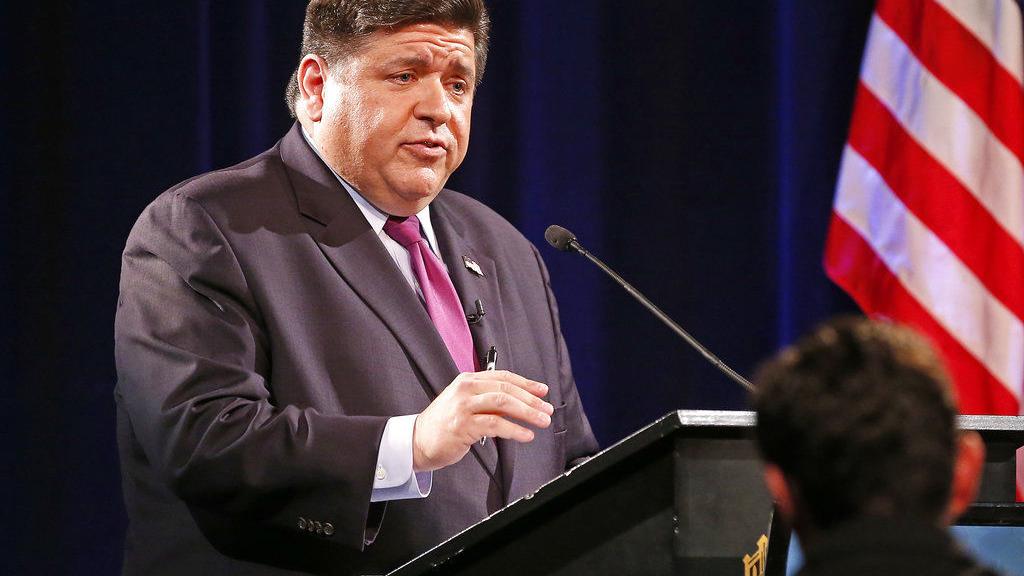 BLOOMINGTON — J.B. Pritzker is counting on "kitchen table issues" — and a healthy dose of criticism of incumbent Gov. Bruce Rauner — to lead him to Illinois' top office as the Nov. 6 election approaches.
The Democratic gubernatorial nominee put stagnant wages, labor training, health care and college costs front and center as he laid out his vision for the state, and why the Republican Rauner has failed, during a visit with the Herald & Review editorial board.
"The goal of all of this that I've talked about around 'kitchen table issues' is to raise people's standard of living," he said Tuesday morning. "When you can lower the cost of health care a couple thousand dollars (through a public option), that's money back on the table. I've talked about higher ed and making that more affordable. And then creating jobs and raising wages.
"It's my fundamental belief this is what it is to be a Democrat," he said. "I've demonstrated through my life these things are important to me, lifting up working families across the state."
Pritzker, billionaire heir to Hyatt hotels and an entrepreneur, also noted he released his 2017 tax return Tuesday morning, shortly after Rauner, a multimillionaire former private investor, did the same and challenged Pritzker to match him.
Other governor candidates are Grayson "Kash" Jackson for the Libertarian Party and Republican state Sen. Sam McCann for the Conservative Party.
This story will be updated.
Contact Derek Beigh at (309) 820-3234. Follow him on Twitter: @pg_beigh
00-Pol RT,19-Legal,26-Delivered
Region: Decatur,City: Decatur,Politics,Region: Central
via herald-review.com – RSS Results in news/state-and-regional/govt-and-politics of type article https://ift.tt/2JqbLLr
October 16, 2018 at 04:48PM