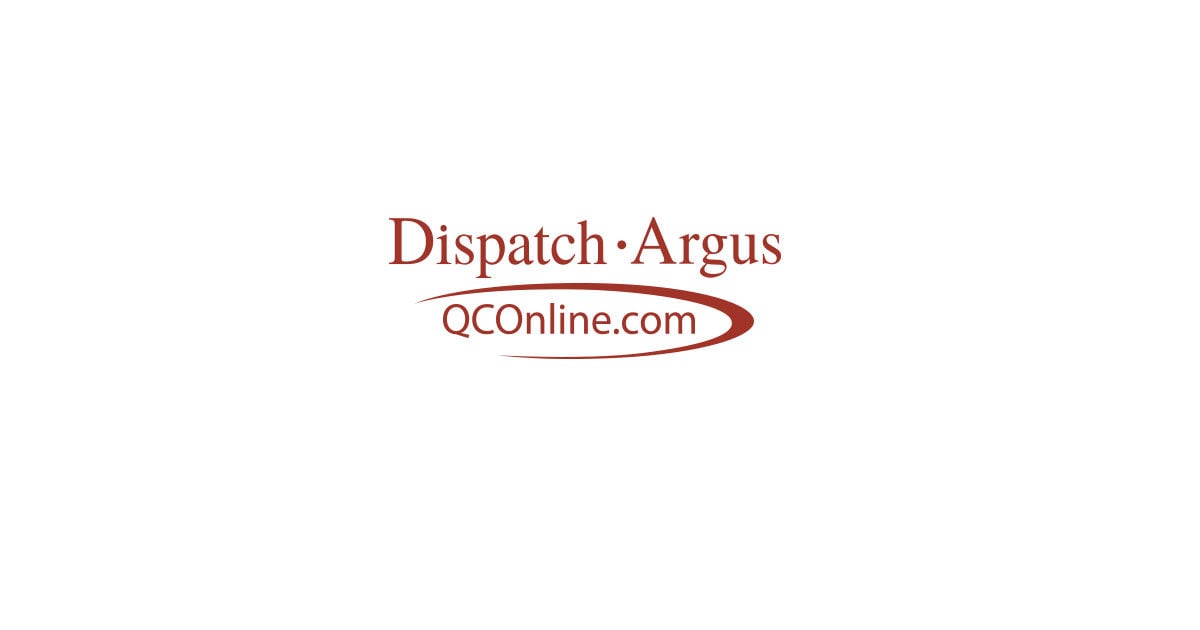 The Illinois Republican Party has issued a mailer criticizing the operation of Hope Creek Care Center in East Moline under Gregg Johnson's board leadership.
Johnson, a Democrat, is challenging incumbent Illinois Sen. Neil Anderson, a Republican, for the Senate District 36 seat, representing Rock Island, Henry, Carroll and Whiteside counties. Johnson served as vice chairman of the nursing home's advisory board, but stepped down to run for the senate seat.
The mailer depicts an elderly person with a black eye, and claims "Residents in immediate jeopardy;" "Failed to monitor resident who died in its care;" "Failed to supervise male resident with a known history of improper sexual behavior;" "Failed to maintain safety resulting in amputation;" and "Fined tens of thousands by the State of Illinois."
It includes photos of Johnson, claiming when he was "vice president," Hope Creek "turned a blind eye to abuse, sexual wrongdoing, and ignored a resident who died in its care," and quotes a survey of the Illinois Department of Health and Human Services for Medicare and Medicaid Services and an article from the ourquadcities.com.
The facility has been cited by the state health department for violations related to the abuse or neglect of a patient, as well as failing to meet requirements for nursing and personal care that led to a death. In August, the county-owned nursing home was about $3 million in debt, including $1.8 million it owed to vendors. Overall debt, including mortgage, is $18.5 million. The state owes the facility about $1 million in Medicaid payments.
"My opponent's attempt to use the Hope Creek facility to score political points at the expense of its residents is disgusting and a perfect example of why people hate politicians," Johnson said Saturday.
Rock Island County and Hope Creek officials said the mailer is misleading.
"He was never vice president of Hope Creek," said Drue Mielke, of Coal Valley, chairman of the Rock Island County Republicans and member of the Rock Island County Board of Supervisors. Johnson "was merely vice chair of the board of directors, which is an advisory board only."
Jessy Hullon, chairman of the Hope Creek board of directors, said the advisory board was created by the Rock Island County Board.
"Our only function was to be an advisory board with no engagement or legislative powers of any kind," Hullon said. "Our job was to come in, attend meetings once a month and advise on matters that come before us on how to more efficiently run Hope Creek.
"Every quarter as chairman of the board I have to go before the Rock Island County Board and present the state of Hope Creek to the full Rock Island County Board," he added.
Hullon said the seven-member board includes one Republican and one Democrat from the county board, one union representative — Johnson, until his resignation — and four appointments made by county board chairman Ken Maranda.
"Hope Creek has problems of its own right now and it should not be a political football," Hullon said.
Jake Ford, a spokesman for Anderson's campaign, said Saturday that Johnson "had a responsibility to provide for the safety of residents at Hope Creek by speaking up when their safety was in question.
"Johnson had three years to fulfill that responsibility and failed, instead trying to lead the public to believe that things at Hope Creek were 'trending up,'" Ford said, quoting Johnson from an Aug. 14, 2017, story published by ourquadcities.com.
County Board member Rod Simmer of Rock Island, the Republican representative on the Hope Creek board of directors, said Johnson may have had more input on the board than anyone else because of his union ties.
Hope Creek employees are represented by the American Federation of State, Municipal and County Employees, or AFSCME.
"The union, they won't work with us," Simmer said. "They have employees there that are terrible employees and the union won't get rid of them. The union has protected people from being fired."
Johnson may not have been involved in directly operating the facility, Simmer said, but he was a board member. "I don't know if he could have done anything differently, but he was the union rep on that board."
Mielke said he was unaware of the mailer until he received a call from a constituent. He added it came from Senate Republicans.
"I agree with Jessy," Mielke said. "I don't think this should be a political football."
But Mielke added Democrats on the county board have dodged questions about what to do about Hope Creek's finances because, "It's a political hot button."
"They need to deal with reality as far as what's best for the patients," Mielke said of his Democratic colleagues. "To sell, or not to sell. What is in the best interest of the patients, and what is best to make Hope Creek a viable, safe, secure, prime facility. That's what we should be talking about."
00-Pol RT,19-Legal,26-Delivered
Feeds,News,State,Politics
via Illinois Politics – Google News https://ift.tt/2p8ZqG0
October 8, 2018 at 05:20PM